The crypto currency Ethereum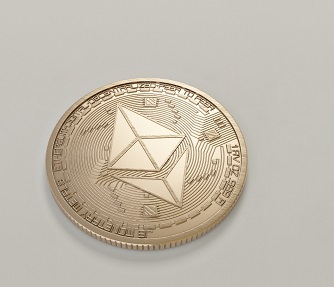 Ethereum is after Bitcoin probably the most well-known crypto currency at the market. Everyone, which concerned itself so far a little with the topic crypto currencies, will have heard already from Ethereum. Ethereum was invented by Vitalik Buterin, Gavin Wood and Jeffrey Wilcke in 2015. However, Ethereum is not a pure crypto currency, but a platform to create smart contracts. A Smart Contract is a digital contract that automatically transfers the agreed amount when a service is performed. For example, a smart contract could be used to take out insurance for a car. Sensors are installed in the car to record driving behavior. If the driver then often drives too fast, the costs would automatically increase because this was contractually agreed. So because the driver drives more dangerously, he has to pay more. For example, you could also rent a car with a Smart Contract. If it is agreed here that you pay per 100 kilometers, the money would automatically be deducted as soon as you drove 100 kilometers.
This protects both buyers and sellers against fraud and makes more flexible contracts possible. These contracts are paid in the currency of Ethereum, which is called ether. To own ether you need a wallet. Of course such Smart Contracts also cost a fee, this fee is called "gas". The Smart Contract uses ether to automatically buy the gas needed to execute the contract. Ether itself can be owned like any other digital currency. Gas, on the other hand, is bought and paid for automatically. In simple terms, gas is simply the name for the fee when you create a Smart Contract in Ethereum.
If you want to know how to buy Ethereum, please use the link and learn more about the process with a good example.

Youtube-Video: What is Ethereum? A Beginner's Explanation in Plain English
What makes Ethereum different from Bitcoin?
Ethereum also uses a block chain, but unlike Bitcoin, a new block is created on average every 12 to 15 seconds. This means that transactions are executed faster than with Bitcoin. However, there is also the risk that at some point in time the transfer time can increase sharply for very many transactions.
Ethereum is also decentralized, of course, with the miners confirming the transactions. This means that no organization or government can influence this! In the case of a bank, for example, the bank could theoretically loot the account. Or the government could order the bank not to pay out your money anymore. This is not possible with Ethereum. Here the miners confirm the transfers and these miners are spread all over the world. Anyone can mine Ethereum at home and thus contribute to the decentralized currency. Unfortunately, this is not very profitable in Europe and is more likely to be at a loss, as the cost of electricity is high and mining is very difficult without professional equipment. If you want to try out mines, I recommend Monero.
The transaction costs themselves are neither particularly high nor particularly low. Ethereum is in the middle of the field of crypto currencies. The most interesting thing about Ethereum are the Smart Contracts, which have helped Ethereum to enormous success.
Advantages of Ethereum
In Ethereum's network, transfers can be made very quickly and the Smart Contracts are also a great idea that offers a lot of potential. Ethereum itself is of course decentralized, no bank or country can easily influence the development.
Fast bank transfer

Smart Contracts

Decentralization
Criticism of Ethereum
Of course there is also much criticism to be made of Ethereum. With all digital currencies that have a block chain, there is always a problem with scalability. If Ethereum is ever going to become globally accepted, several thousand transactions per second would have to be performed. This is very difficult to achieve. Of course, there are technical considerations, but it remains to be seen whether this is feasible in practice. Transaction costs would also rise if more and more people were to use Ethereum. The block chain itself is also becoming larger and larger. If you really want to mine Ethereum without being a member of a mining pool, you would have to create a node. You then confirm transactions and smart contracts, but the block chain must be synchronized. This requires a lot of storage space and prevents that really every person could create a node, because some people neither have the storage space nor the necessary internet capacity. A real solution to this problem with the size of the block chain is not in sight. The market around digital currencies is also very competitive and the competition is huge. Even though Ethereum is taking a very sensible approach with its Smart Contracts, it is questionable whether this will be enough against the more modern competition.
Disadvantages of Ethereum
Blockchain is very large and gets bigger and bigger

Transaction costs increase with the number of transfers

Scalability is currently not given

I would like to invest in ether, should I do that?
Any investment in a crypto currency is very risky and should only be made if you have previously worked intensively with digital currencies. High exchange rate fluctuations are the order of the day here and you can lose a lot of money very quickly. One often hears of the Bitcoin millionaires, however one must consider thereby that substantially more people lost money, only one reads nothing from these persons. So you should be very careful when you want to invest in digital currencies. If one looks at the course of exchange rates of crypto currencies, one will recognize fast that an investment is really very risky.
I still want to own crypto currencies, how does that work?
To get free crypto currencies you can try out faucets. So you can pick up different crypto currencies every day. Of course you can also exchange them for other crypto currencies and experiment with the currencies without any investment and test how it really works. Faucets are a wonderful way to get different crypto currencies with relatively little effort. All you need is some time and a wallet.
Services where you can earn Ethereum for free:
Rating
Name
Country
Earnings
Currencies
Type
of Service
Payment
Proof
Start
Coinpayu
High
Bitcoin Faucets, Paid Clicks, Paid Surfing
2017
Autofaucet Dutchycorp
Good
Bitcoin Faucets, Paid Clicks, Paid Surfing
2018
Faucetpay
Middle
Bitcoin Faucets, Paid Clicks
2019
Firefaucet
Good
Bitcoin Faucets, Paid Clicks, Paid Surfing
2018
Rollercoin
Middle
Bitcoin Faucets, Bitcoin Mining, Paid Surfing
2014
Crypto Junkie
Middle
Bitcoin Faucets, Paid Clicks
2020
Koiniom
Good
Bitcoin Faucets, Paid Clicks, Paid Surfing
2016
Freecash
Good
Paid Clicks
2020
Claimfreecoins
Middle
Bitcoin Faucets
2017
Allcoins
Good
Bitcoin Faucets, Paid Clicks
2018
Bitdaily
Low
Bitcoin Faucets, Paid Clicks, Paid Surfing
2021
Faucetcrypto
Middle
Bitcoin Faucets, Paid Clicks
2017
Bucksify
Low
Bitcoin Faucets
2019
Free Ethereum
Low
Bitcoin Faucets
2019
How do I create a Ethereum Wallet?
I personally use Jaxx for this. You can synchronize Jaxx on your different devices and you have a wallet for different currencies. You can also exchange one currency for another currency directly at Jaxx for a fee. Of course Jaxx could theoretically be hacked, so the safest place to keep it is a paperwallet. So if you have large amounts of ether, you should keep it safe with a paperwallet. You can find instructions here. Paperwallets are more complicated to make and are not suitable for paying with it, but if you want to store your ether for a long time, paperwallets are perfect. Nobody in the world can steal your coins there, if he doesn't know the access data from your printed paper. Of course you can also use other providers, there are many providers of online wallets. But you should pay attention to seriousness, there are unfortunately also many black sheep.
Alternatively you can also create accounts at Bitcoin.de or Coinbase, there are also wallet addresses, so you can start immediately.
Our conclusion to Ethereum
Ethereum is currently a great success and with the Smart Contracts something has been created that can revolutionize digital contracts. However, Ethereum has the same problems as other crypto currencies with a block chain. So it is questionable whether it will ever be possible to pay worldwide with Ether. The competition is huge and there are technically more modern currencies, which have already solved the problems with scalability and do without a block chain. Which currency will prevail sometime and if there will ever be a worldwide accepted crypto currency nobody can say at the moment. You should definitely keep an eye on Ethereum, if the problems with scalability can be solved, there is a good chance that Ethereum will make the worldwide breakthrough at some point.
More Crypto Currencies: