Bitcoin SV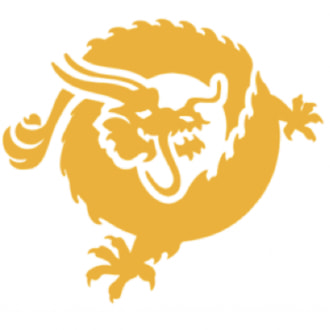 First Bitcoin, then Bitcoin Cash, now also Bitcoin SV. Slowly, it's getting harder to keep track of things here, so we will now go into Bitcoin SV in more detail. The SV stands for Satoshi's vision, by the way, because the people behind Bitcoin SV wanted to go back to Satoshi's original vision. Therefore, Bitcoin Cash was turned into Bitcoin SV (abbreviation = BSV) through a hard fork.
Originally, Satoshi Nakamoto wanted to further increase the block size, as he felt that the hardware would get better over time. Therefore, increasing the block size should not cause any problems. However, the Bitcoin Cash community did not necessarily share this opinion, so a hard fork was created in November 2018. However, the hard fork was preceded by a long period of time in which the 2 factions fought each other. Various means were used to try to take control of Bitcoin Cash, but in the end the faction that wanted to increase the block size was defeated.
Bitcoin SV allows a block size of 128 MB, which allows more transactions per second. The creator of Bitcoin SV is Craig Wright, by the way. He claims to be Satoshi Nakamoto himself, but he has no proof of this.
However, there are not many differences between Bitcoin Cash and Bitcoin SV. Only the block size and a few small things have changed.
Youtube-Video: What is Bitcoin SV? BSV

Advantages of Bitcoin SV
The biggest advantage of Bitcoin SV over Bitcoin Cash is of course the block size. This allows transactions to be processed more quickly.
Disadvantages of Bitcoin SV
The creator claims to be Satoshi Nakamoto, but without providing any proof. Questionable, then, whether this is true. If it is not true, the head of Bitcoin SV is a person who is not necessarily inclined towards the truth. Bitcoin SV also does not have a real unique selling point, since there is a very strong similarity to Bitcoin and Bitcoin Cash.
Creator possibly a liar

No unique selling point
Should one invest in Bitcoin SV?
This question is very difficult to answer. In the meantime Bitcoin SV has definitely established itself and is one of the 10 strongest currencies on the crypto market. However, it is questionable whether this will remain so in the long run, since with Bitcoin SV, Bitcoin and Bitcoin Cash three very similar currencies can be found among the top ten. Whether in the long run place for 3 nearly identical crypto currencies is, is to be predicted only very heavily. If somebody wants to invest, he should first of all take a close look at the differences between the individual crypto currencies and be aware that an investment can lead to a total loss.
Where can I buy Bitcoin SV?
In Germany, you can simply buy Bitcoin SV via Bitcoin.de. Other large providers such as Coinbase or Blockchain do not currently offer any options for purchasing Bitcoin SV. That will change however in the future with considerable certainty, since Bitcoin SV, as already written above, has secured itself a place among the Top 10 crypto currencies.
Services where you can earn Bitcoin SV for free:
Rating
Name
Country
Earnings
Currencies
Type
of Service
Payment
Proof
Start
Faucetcrypto
Middle
Bitcoin Faucets, Paid Clicks
2017
Are faucets also available for Bitcoin SV?
Unfortunately there are no faucet providers for Bitcoin SV. However, since the currency is very similar to Bitcoin, you can easily claim Bitcoin and then experiment with the currencies you clicked on. Bitcoin SV and Bitcoin are very similar. You can find an overview of the best faucets here.
Our conclusion about Bitcoin SV (BSV)
Bitcoin SV proves that the community works. Even though there were major disputes between the factions before the split, it has been proven that the democratic method behind the crypto currencies works. If a minority is dissatisfied, they can try to find a majority for a change or split off with their own project. The whole crypto-currency community can then decide which of the currencies they prefer and use them. So each crypto currency can go its own way and time will show which way is the right one. Whether this is the way of Bitcoin SV, however, no one can say for sure.
More Crypto Currencies: