Rollercoin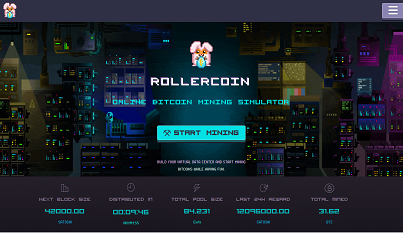 Rating:
4,00
Operator:
Unknown
Country:

USA
Language:

Start:
2014
Ref-Commision:
25 % of earnings, 15 % from purchases
Minimum Age:
Years
Earnings:
Middle
Captcha:
No
Payout:
automatically
Currencies:

Bitcoin,

Doge,

Ethereum
Register now at Rollercoin
Pro- and Contra for Rollercoin
Earn while playing
Site looks great
Passive Income
Very high minimum withdrawal amount
Only Retro Games
What is Rollercoin? Rollercoin Review - Scam or Legit?
Rollercoin ist neither a Faucet nor a PTC site. It's more like a site, where you can earn Bitcoin with gaming. At Rollercoin, you earn "Power" while playing games. With Power, you can mine a cryptocurrency of your choice. You can choose between different cryptocurrencies likes Bitcoin, Dogecoin or a few others or you can mine Rollercoin. Rollercoin is the token used at Rollercoin to buy different things. For example, you can buy different miners. They mine completely automatically for you and you don't need to play Games to get power with them. Of course, the Power from a Miner is really small, but it's passive income, you earn it without doing anything at the site.
Rollercoin is located in the USA and the site was registered back in 2014. We can't say for sure if Rollercoin is online since back then, back we can say for sure, that Rollercoin is quite old and that's a good sign. Rollercoin itself claims, that they are online since 2018. Sadly, the owner is completely unknown. That's not unusual, but it's still a bad thing. If you invest money at Rollercoin and get scammed, you can't do anything at all. You can't sue them, because you have no idea who is operating the site. Currently, there is no sign that Rollercoin is a scam. If it would be a scam, it would be closed already. But still, be aware and don't invest too much money in Rollercoin. You will take a long time to get your investment back, it could take you over 2 years, until you earn enough to get your money back.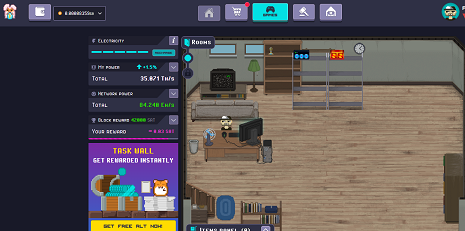 The site itself looks absolutely beautiful. Everything is really well done and you can see, that the owners of Rollercoin invested a lot of time in the design and the user interface. Everything looks and works well and nothing is out of place. There are also not that many ads, using Rollercoin is overall just a great experience.

How can you earn Bitcoin at Rollercoin?
As we already explained, you can only earn Power at Rollercoin. You can decide which cryptocurrency you want to mine and the more power you have, the more you earn. For every game you play, you get some power for 24 hours. If you play a lot, you get upgrades. With them, the power stays longer than 24 hours, up to a week. Be aware though, if you don't play at least one game every 24 hours, you lose your upgrades and the power only stays for 24 hours again. You can always change the cryptocurrency you want to mine, but keep in mind that the minimum amount to withdraw is pretty high. You can't exchange your cryptocurrencies to other currencies, that means, if you change too often, it will take forever until you can withdraw.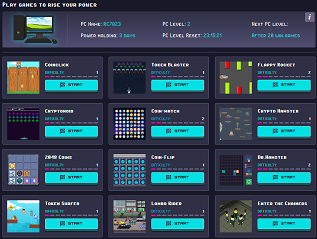 You also get random items for every game you play. With these items, you can upgrade your automatic miners. Most of the miners you have to buy, but every few months, there is a big event going on for around 50 days. If you are active in these events, you get some free miners. They don't mine that much for you, but they are free and you keep them forever. That means, you get a small amount of your chosen cryptocurrency every day without doing anything. The only thing you have to do is log in at least once every 4 days and recharge your electricity. Electricity itself has no use and is free to get, it only works as a method keep you from buying a few miners and ignore the site for the next few months. Like this, you have to at least log in every few days and refill your electricity. It's just one click and it's easy to refill.
Is Rollercoin a SCAM? Tips how to earn faster Browser game
Rollercoin is a gaming Site
The only big problem with Rollercoin is the payment. You just don't earn much. Even if you play a lot of games every day, it will take a long time until you can cashout. The payment is just really low. Rollercoin itself also doesn't really think of itself as a site to earn money. It sees itself as a gaming site, where you can earn a bit while playing funny games. The disadvantage though is, that the games aren't that good. They are mostly remakes of well known games like Flappy Bird, Tetris and other classic games. A few rounds are fun sometimes, but you won't play them only for the fun. You will play them for the Bitcoins you can earn. And for that, the payment is just too low.
Additionally, the minimum amount to withdraw is really high. For example, if you decide to mine Dogecoin, you need at least 30 Dogecoin to withdraw. That will take some months, even if you are pretty active.
Is there a referral commission at Rollercoin?
As always, you will earn a percentage of everything your referral earns. To be exact, you earn 25 % of the profit and 15 % of every purchases your referral makes. That's quite good. Rollercoin is also working really well, that means it's easy to motivate your referrals to stay active. Additionally, in the events we talked about before, you get a reward every day, if you refer someone to Rollercoin.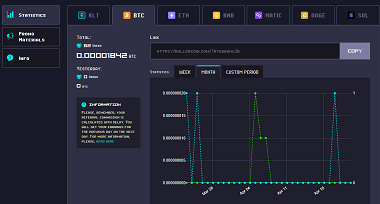 The bonus is not great, but it's better than nothing. By the way, your referral doesn't earn any less, you just get it as a commission directly from Rollercoin. Your referral has absolutely no disadvantage if he uses your referral link.

Our conclusion for Rollercoin
Rollercoin looks gorgeous and its interface is just great. The site is really fun to use and it offers a lot of great ideas. It's online for a few years and there are many payment proofs online. Currently, we haven't withdrawn ourself because it takes a long time to reach the threshold to withdraw. There are two reasons for that. First, the minimum amount to withdraw is really high and second, the payment is not that great. But despite that, you should really give it a try. If you are active in the events, you get free miners and they earn you constant money.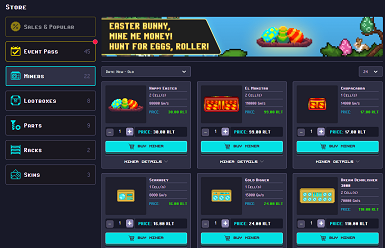 Even if it's not much, a few cents every month for free are still better than nothing. Especially because the games are great if you have a few minutes to kill and need something to do. Just play a few rounds at Rollercoin and earn some juicy cryptocurrency of your choice.
Give it a try, we are sure you will not regret it.
Here you find the latest Rollercoin News:
- Updates and news from rollercoin
Payment Proof Rollercoin: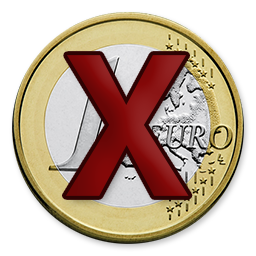 Register now at Rollercoin
If you like Rollercoin, you may also like: