Faucetcrypto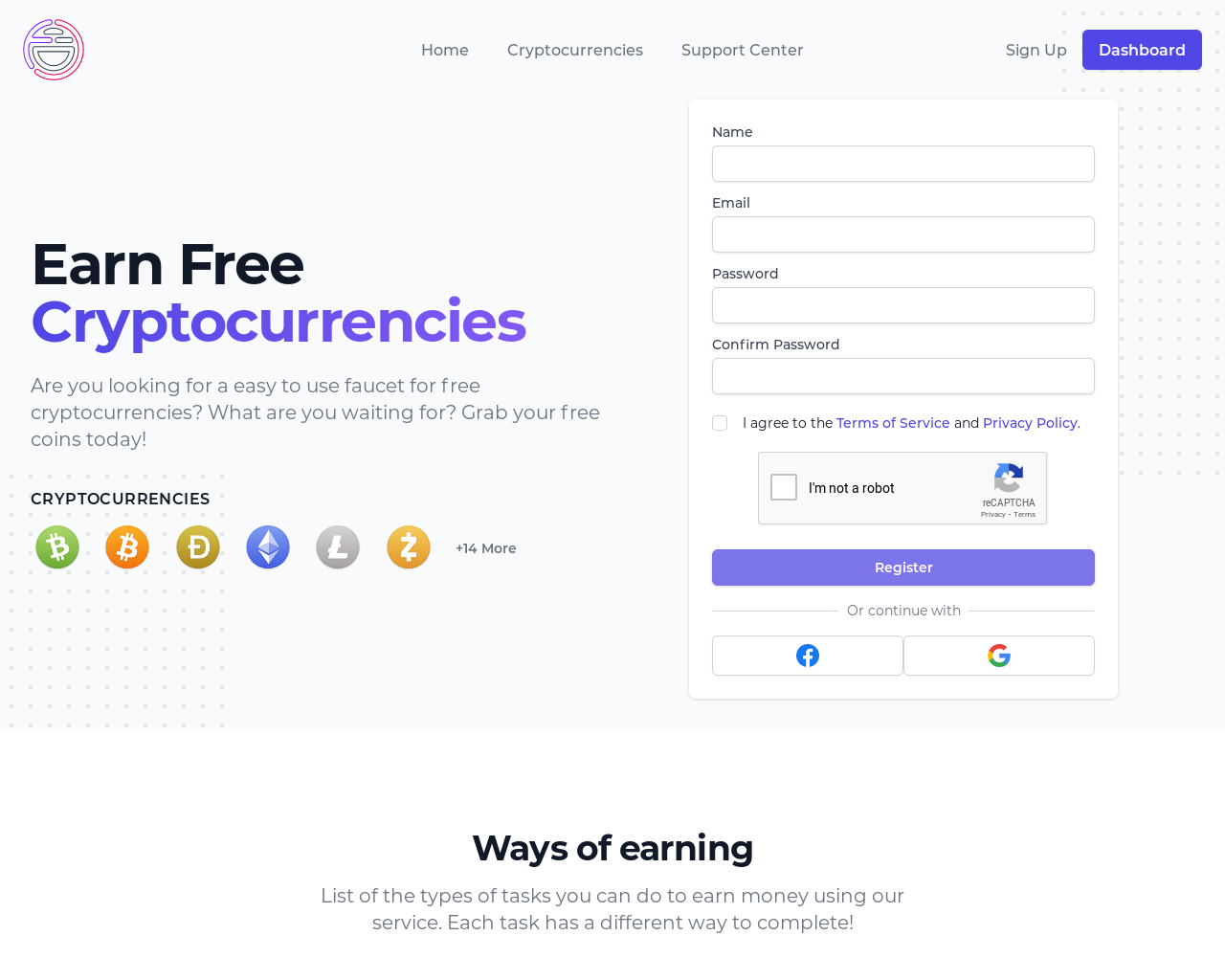 Rating:
2,50
Operator:
Unknown
Country:
Panama
Language:

Start:
2017
Total Payouts:
1
Ref-Commision:
1 Level (20%)
Minimum Age:
Years
Claim Time (in min):
25 min.
Earnings:
Middle
Captcha:
Yes
Payout:
automatically
Payout-Limit:
0.00001 BTC
Currencies:

Bitcoin,

Bitcoin Cash,

Bitcoin SV,

Dash,

Doge,

Ethereum,

Litecoin,

Tron,

Zcash
Register now at Faucetcrypto
Pro- and Contra for Faucetcrypto
Nice design
Usability
Unique ideas
Low withdrawal minimum
Low fee for withdrawing
Daily Achievements
Really annoying waiting time for every task
Payment could be better
What is Faucetcrypto? Faucetcrypto Review - Scam or Legit?
The first impression of Faucetcrypto is really good. As soon as you login for the first time, you see a little Tutorial, that explains everything you need to know. Some other Faucets also have these kind of tutorials, but Faucetcrypto does it perfectly. They tell you the most important information without any unnecessary things. Like this, you learn what you need to know and you can still explore the site and try everything. It's a great introduction.
As soon as you have finished the short tutorial, you see your Dashboard. Faucetcrypto looks really good and you can easily navigate through the site. The site is not full with advertisements, but there is a really annoying redirection to another site, that doesn't open in a new tab. That means, you have to press "Back" in your browser all the time. But besides these annoying ads, the site is really intuitive and easy to use. For example, if you click on PTC Ads, you see exactly how many Ads there are, how many you have already done today and how much you can earn, if you complete them all. That's a nice feature and a great idea.
The fee for withdrawing money is really small, around 50 Coins, and you can directly withdraw as soon as you earn 1000 Coins. That's easily achieveable in 2 or 3 days. By the way, you always earn Coins at Faucetcrypto, but you can change them to Bitcoin or another Cryptocurrency of your choice whenever you want.
As usual, the owner of Faucetcrypto stays hidden. We only know, that the domain Faucetcrypto.com is registered since 2017 in Panama.

How can you earn Bitcoin at Faucetcrypto?
You will find a variety of different things to earn Bitcoin with. As the name already implies, you can claim from their Faucet. You need to wait 25 minutes between every claim. If you want to claim, you have to wait around 15 seconds. Then you can claim your Coins.
PTC-Ads
PTC Ads are another good method to earn some Bitcoin. You have to click on an add and wait around 15 seconds. Then you get redirected to the add and you have to wait again between 16 and 40 seconds. The window needs to be in focus all the time, that makes it really tedious to do. The payment is also not very good.
If you decide to do some shortlinks, you also have to wait 15 seconds before you get redirected to the shortlink. That's just a small time, but whatever you do, you have to wait. That makes Faucetcrypto really boring and annoying.
Youtube-Video: Faucet Crypto. Review - GET FREE BITCOIN- 2021
Faucetcrypto also offers a vast variety of Achievements
It's a really cool idea and motivates you to do some extra PTC Ads or Shortlinks every day, to get your daily or weekly achievements. It's fun and offers you some nice bonus Coins.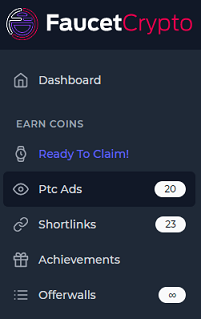 There are also some Offerwalls, but they are nothing special. It's a bit weird, that you can only use the Offerwalls if you are level 20, but you can easily reach level 20 in a few days. We don't know why you have to level up before you can use them. It's a weird decision from Faucetcrypto.
By the way, whatever you do, you earn Experience. The more Experience you get, the higher your level. If your level rises, your earnings rise too. But that's not all, you also have a chance to get an item, when you complete a task. Items can increase your earnings temporarily or you can sell them on the market. Other users can buy them and you can decide, how high the price is. But if you set the price too high, nobody will buy it. This is a really great and fun idea and no other Faucet we know of has such a feature. It's a unique and fun way to motivate you to do more tasks.
Achievements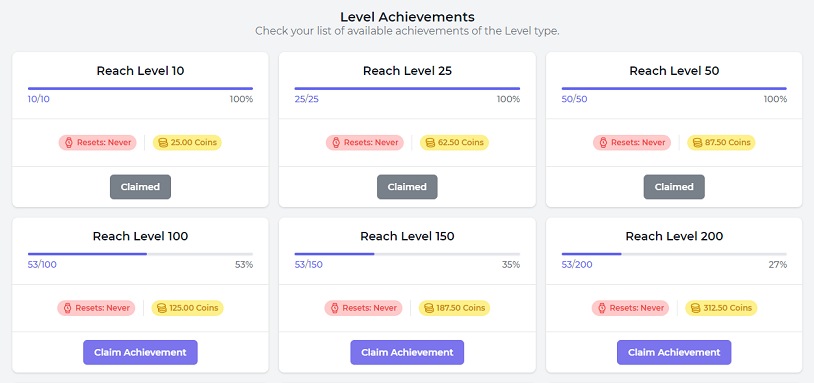 For your daily activity you will receive small gifts at Faucetcrypto. Depending on the type and level of your activities, the gifts also vary. This feature is really very pleasant.
Do you get a commission for referring people?
Of course you get a commission. You get 20 % of everything your referral owns. He doesn't earn less, you get it as a bonus directly from Faucetcrypto. You can boost this with items, if you want. But before you buy an item and use it, do the math and calculate, if it's worth it for you. Else it can happen, that you pay more for the item than you earn with it.

Our conclusion for Faucetcrypto
It's a great looking site with some really unique ideas. It would be a fun and great site, if they decide to remove the waiting time of 15 seconds, whenever you want to do a task or claim from the Faucet. Especially because the window needs to stay in focus. It makes it really annoying and boring to use, because nobody likes to watch a countdown going down all the time. This is a really big downside of Faucetcrypto.
Besides that, it's a great site. It looks awesome and the earnings are decent. There are better Faucets out there, but also a lot of worse ones. It's just sad, because Faucetcrypto could easily be in the Top 10. We really hope, that the owners decide to change the waiting time. We are sure, Faucetcrypto could be an excellent Faucet.
Payment Proof Faucetcrypto: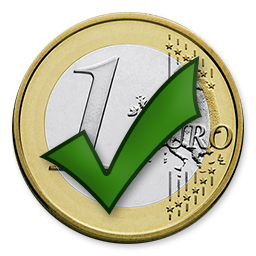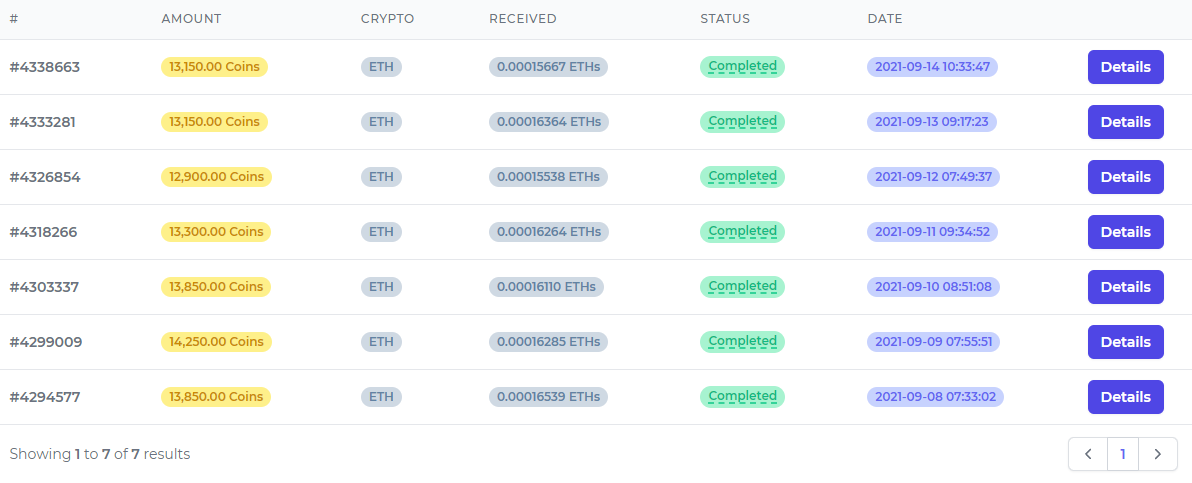 Register now at Faucetcrypto
If you like Faucetcrypto, you may also like: