Freebitcoin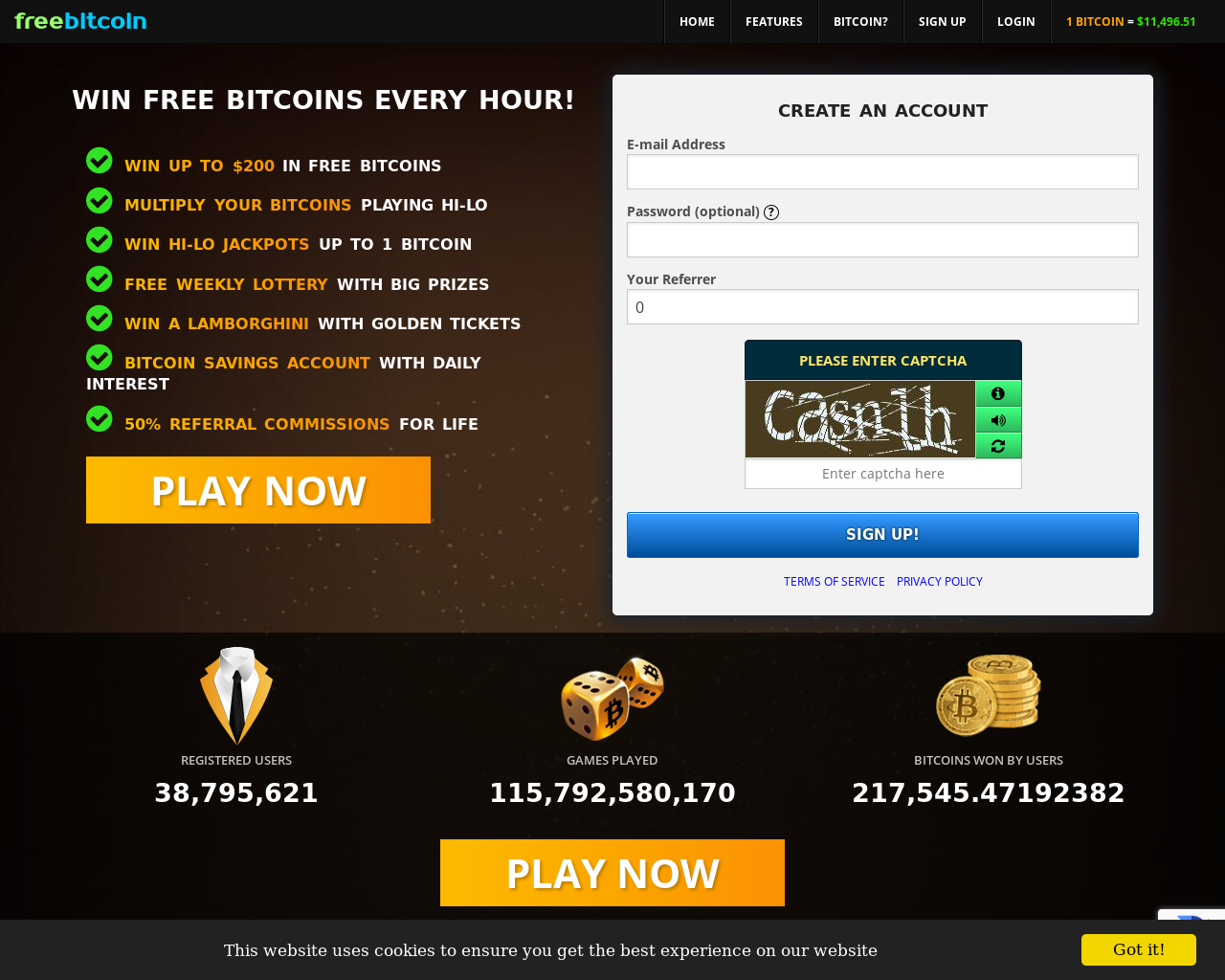 Rating:
4,50
Operator:
Unbekannt
Country:

Brazil
Language:

Start:
2013
Total Payouts:
18
Ref-Commision:
50 %
Minimum Age:
Years
Claim Time (in min):
60 min
Earnings:
Good
Captcha:
Yes
Payout:
manually
Currency:

Bitcoin
Register now at Freebitcoin
Pro- and Contra for Freebitcoin
Fast and Easy Claim
Well paying
SSL
Good design
Very high referral commission
More Income with Newsletter
High withdrawal minimum
High fee for withdrawing
Freebitcoin Review - What's Freebitcoin?
Freebitcoin is a very old Faucet and it's been online such a long time for a good reason. It's well paying and it works great. The design of Freebitcoin looks a bit old, but it works really well. The biggest downsides of Freebitcoin are the really high minimum withdrawal and the high fee for withdrawing, but that's ok because the payment is really good. The site also offers SSL protection, that's a rare thing for a Faucet but sadly, the owners remain anonymous. That's common for Faucets, but we still dislike that.
How can you earn Bitcoin at Freebitcoin?
Freebitcoin doesn't offer a lot of different methods to earn Bitcoins. The main source of income is their Faucet. You have to wait 60 minutes after a claim before you can claim again. The Faucet is really well paying and if you claim, you roll a dice. If you are lucky and roll a high number, you get even more. If you use Freebitcoin a lot, you may manage to get their jackpot, chances are 1 to 10000. Their jackpot is really high and even if you don't manage to get the big prize, you will get a lot of Satoshis from using their Faucet. You can also play a multitude of different games at Freebitcoin, but every game involves gambling. You should only gamble if you feel lucky, because the odds are against you. In casinos, the house always wins.
If you claim from their Faucet, you also earn 2 free lottery tickets and 2 reward points. The lottery tickets automatically enable you to take part in their lottery. The chances to win are really slim, but you get the lottery tickets for free and you take place automatically, if you are lucky, you will win and you don't have to risk anything at all.
Youtube-Video: Freebitcoin Review + Strategy
The reward points....
are a really cool idea and they are pretty unique. You can trade your reward points for different things. You could trade them for Satoshis, one reward point equals 1 Satoshi. But you need to have at least 100000 reward points to exchange them. That's really high, but you also get them for free, so it doesn't matter that much. You could also exchange your reward points for physical prizes like a new Apple Iphone or a GoPro. That's a really cool idea. Even if it's nearly impossible to get enough points for the prizes, it's still motivating to use their Faucet.
You can also deposit your money at Freebitcoin and get interest for it. Currently they pay 4,08 % interest per year, that's quite good. But as long as you know nothing about the owners of Freebitcoin, you shouldn't deposit your money there. The chances are slim but if they suddenly decide to scam people, you would lose your deposit without any chance to regain it.
Is it worth to refer people to Freebitcoin?
It's an extremely good idea to refer people to Freebitcoin, because you get 50 % of all their Faucet claims. Of course, they don't earn less, you get it as a bonus. You also get 0,4 % of everything they gamble and 25 % of their interest. You also get 1 lottery ticket and 1 reward point for every claim from a referral. With enough referrals, it's possible to achieve the cool prizes for reward points, but without referrals, it's nearly impossible. But that's a good motivation to refer your friends to Freebitcoin.

Our conclusion for Freebitcoin
Freebitcoin offers a really great Faucet with very good payment and the idea with the reward points if pretty cool and unique. The minimum amount to withdraw your money is a bit high and the fee for withdrawing is also quite hefty, but because the Faucet is well paying, it's doable.
The most awesome thing about Freebitcoin is their referral program. 50 % is a lot and you even get lottery tickets and reward points, that's just awesome. It's a bit sad that Freebitcoin doesn't offer any other methods to earn Bitcoin, but a really good Faucet without other opportunities to earn is still better than a bad Faucet with lots of other bad methods to earn Bitcoin. We can really recommend Freebitcoin, especially if you are able to refer some people to it. Then your earnings will skyrocket. And if you are a bit lucky and win their lottery, you get a lot of money. Currently the first prize is around 1000 Dollar and that's REALLY much. You should try Freebitcoin, claim a few times per day and in a few weeks you will be able to withdraw your money. It's one of the better Faucets and you should try it and hope that you are lucky.
Payment Proof Freebitcoin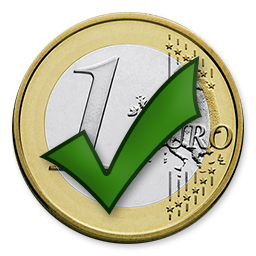 Register now at Freebitcoin

If you like Freebitcoin, you may also like: