Bad news for all faucet users - Coinpot shuts down
2021-01-16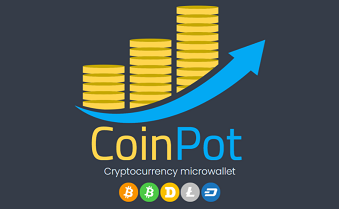 Yesterday, 15. January 2021, Coinpot announced, that they are going to close their Faucets and Coinpot. If you visit one of the Coinpot Faucets, you will find a message that informs you about it. If you click on it, you get redirected to Coinpot and there you can everything read about it.
The admins of Coinpot released a long statement and they explain exactly why they close their Faucets. We give you a short overview, why they are closing and their plans for the future.
First of all, at 31st january 2021, all their Faucets will shut down. Most functions of Coinpot will also be deactivted, except Converting and Transfering your Coins.

Very important:
Then you have until 28. February 2021 to send your Coins to your wallet, else you will lose them. That's why we recommend that you send them to your wallet as soon as possible. Currently, the Faucets and Coinpot are pretty slow, we think the reason is, that a lot of people are sending their Coins to their wallets right now.
The reason for the shutdown is their lack of time. Coinpot started as a side project and it's more and more time consuming. Especially the fight against cheaters and scammers is getting harder by the day. The admins don't want to lower the earnings or deactivate functions of their Faucets or Coinpot, that's why they decided to close them completely.
They are going to start a new big project related to cryptocurrencies, but it won't be a Faucet. It involves the anti scam mechanism they invented, but we have to wait for more details.

Coinpot Faucets were one of the best
We think, it's really sad, that Coinpot closes its doors, because the Faucets were one of the best. High earnings, really easy to use and overall just a great experience. As sad as it is, we still firmly believe that Faucets will stay a part of cryptocurrencies.
The shutdown of Faucethub was also a big change, but with Faucetpay, another great site came to light. We think, it will be the same with the Coinpot Faucets. Maybe pure Faucets are dead, but great multi purpose Faucets like Cointiply or Grabtc are better than ever and they are really popular. They are going to be the future for Faucets and we hope, that in a few months, a few new great Faucets will take over the place of Coinpot.
Although the high prize of Bitcoin currently demotivates a lot of users, because the earnings from Faucets are pretty low, keep in mind, that you still earn the same amount of Dollars per claim. Your earnings aren't lower than before, it just feels that way. If you keep your Coins and don't sell them, you will also profit from the rise of Bitcoin. That's why it's still a good time to claim from your favorite Faucets.
To honor Coinpot, we are going to change a common quote a bit, because it's fitting.
Coinpot is dead – Long live Coinpot
<< 3 new faucets added to the new year
11 Payments received from crypto services >>