Crypto Wallets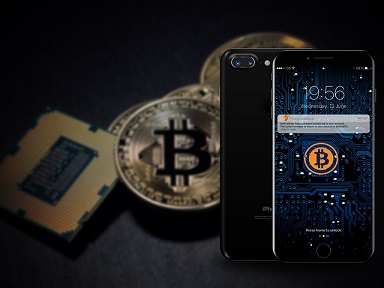 If you want to start earning free Bitcoins with Faucets, you need to have a wallet. It can be a bit complicated if you are new to cryptocurrencies, but we will provide you with all the information you need to create a wallet and start claiming from Faucets.
First of all, you need to create your own personal wallet. If you want your Coins to be absolutely safe, you need to create a paper wallet or buy a hardware wallet. Both of these wallets are either complicated to create or expensive, that's why we don't recommend them for people who are new to cryptocurrencies. If you intend to invest a large sum in Bitcoin or another Coin, you should definitely use a safe wallet, but if you only want to start claiming from Faucets, you should start with an online wallet.
An online wallet is like a bank account. You register at a provider of an online wallet and then you can buy and sell different cryptocurrencies through them. Most wallets are free, but they aren't 100 % safe. It's exactly like a bank account, if the bank goes bankrupt, you may lose your Bitcoin. But the chances are pretty slim and it doesn't matter much, if you only use it for small sums.
We recommend Coinbase, because it has some pretty nice advantages.
Free to use
Easy to use
Offers wallets for many different cryptocurrencies
You can easily buy and sell your Coins
There are other online wallets, but we prefer Coinbase, because it offers the most comfort. It's an american company and it's pretty well known, they won't scam you, you don't need to worry about that at Coinbase. If you register there, you see an overview of your balance and you can buy and sell cryptocurrencies with a few clicks. Please note that Coinbase takes a fee for buying and selling there. You also have to pay a fee if you send your Coins to another wallet. That's why it's a bad idea to send really low amounts, because the fee will be higher than the amount you send.
That brings us to the second wallet you need, a Microwallet. A Microwallet is a wallet especially designed for sending small sums. It's perfect for Faucets, because you don't have to pay a fee for sending a small sum, that's why most Faucets only pay to a Microwallet. There are a few different providers of Microwallets, we recommend Faucetpay.

Faucetpay...
Faucetpay offers a Microwallet for a lot of different cryptocurrencies. You need to have a regular wallet from Coinbase to use a Microwallet. You have to insert your wallet at Faucetpay and link it to your account, like this you can use your wallet as a Microwallet and manage it with Faucetpay. As soon as you have enough Coins, you should send your Coins from Faucetpay to Coinbase, to keep them safe. Faucetpay also offers some opportunities to earn Bitcoin, you can watch their PTC ads and you also get a Login bonus, if you login at least once per day.
Faucetpay also lists a lot of different Faucets and you can easily find new Faucets there. But Faucetpay lists all Faucets, even the really bad ones. That's why it's a good idea to check our site to find the best Faucets available :-)
Coinpot (closed)
There was also another big Microwallet called Coinpot. There were 7 Faucets that only worked with Coinpot. They were some of the best Faucets in history. They were called the Moon Faucet or Coinpot Faucets and they were really awesome. Well paying and easy to use. If you want to know more about Coinpot, you can visit our Crypto Faucet Hall of Fame, here you wil find the 7 closed Faucets.
If you still have any questions regarding wallets or need help setting up a wallet, feel free to contact us, we will gladly help you out info@best-faucets.com.
Youtube-Video: Cryptocurrency Wallets Explained | What are Crypto Wallets?