Warning about Coinpot Scam
2021-08-19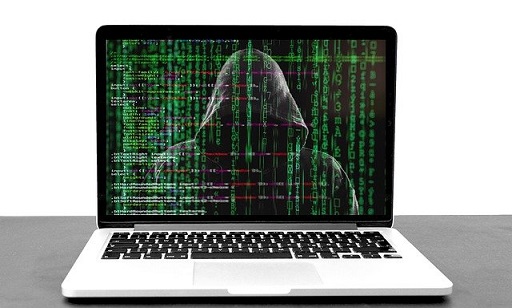 Warning about Coinpot Scam

It's only been a few months since Coinpot closed its doors. To this day, we are saddened by it, and that's why we were happy when we saw an advertisement for Coinpot. Coinpot is back? Unfortunately not, as it turned out, when we took a closer look.

The site looks completely identical to Coinpot before.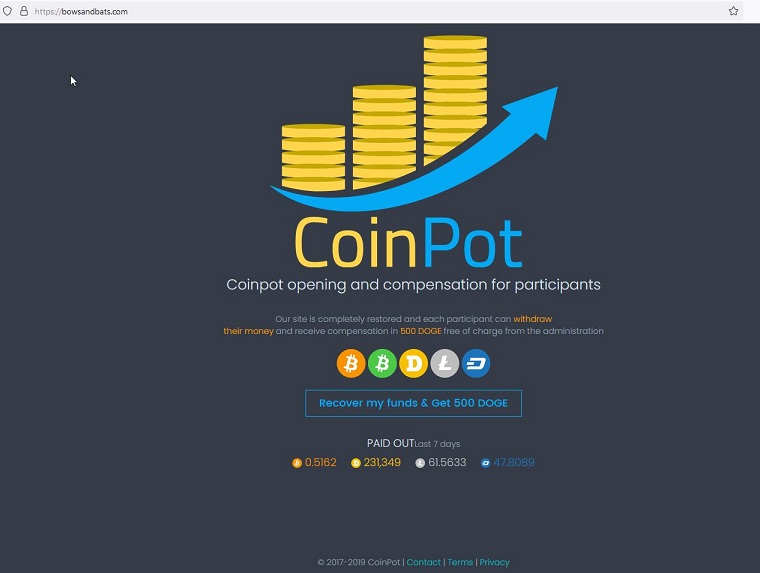 The first thing we noticed was the URL. Bowsandbats.com. Why not Coinpot like before? The first warning for us. So we immediately took a closer look at the site.

The supposedly new Coinpot site advertises that you get your Coinpot balance and 500 extra doge. All you have to do is download and install the software. Of course, we did not do that, because that is guaranteed to be a virus.
It's a FAKE and SCAM!
There was no official message on the part of Coinpot about Coinpot being restarted. Additionally, the URL is not correct and there is no technical reason to download and install anything. Therefore, we can confidently say that this is a scam.
Therefore, we advise all our readers that they should not visit the new page and download anything under any circumstances. In the worst case, you will get a virus that will steal your passwords or even worse. Therefore, it is best to stay away from Coinpot.

From a personal point of view, we find it very brazen that these scammers use Coinpot's good name to rip people off. You should be ashamed of yourselves!


<< 10 basic rules for Crypto Faucets (PDF Download)
Cardano is now smart contract ready >>