What is an Atomic Swap?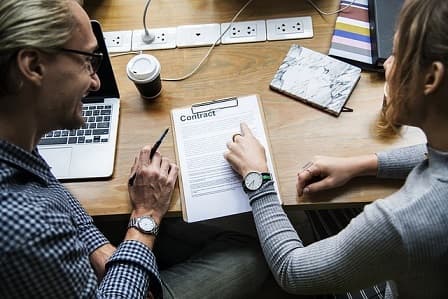 An Atomic Swap is the exchange of crypto-currencies between two people without the use of an intermediary. Normally, i.e. without an Atomic Swap, this basically works on a basis of trust. For example, person A sends four Bitcoins to person B, who then sends the corresponding number of Ethereum to person A. If person B is a cheat, person A will never see his coins again and has suffered a considerable loss. Therefore, a third party, such as a crypto currency exchange, is always needed for such an exchange.

The Advantage of an atomic swap
An Atomic Swap now allows this exchange to be carried out directly between two people without one person being able to cheat. In simple terms, a contract is concluded directly in the network of crypto-currencies between the persons and is fulfilled if both agree. This means that no side with the coins can disappear. Currently, Atomic Swaps are still in their infancy and the technology is not very mature. But in the coming years this will certainly change and the crypto currencies will gradually come closer to becoming a globally accepted digital form of payment.
Youtube-Video: What are Atomic Swaps?
Crypto Glossary / Lexicon