Monthly flashback November 2020
2020-11-04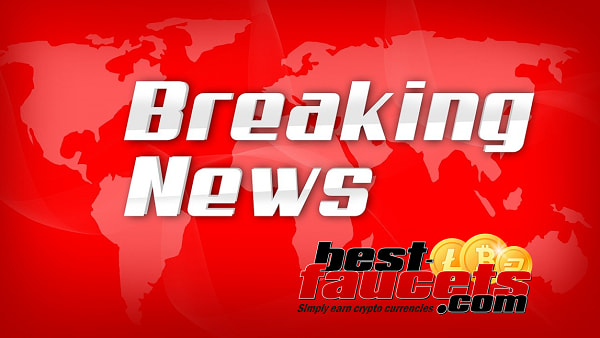 Monthly flashback for November 2020
Hey guys, Best-Faucets is now online for over a month and we are quite happy. We already have a lot of readers and some people already interacted with us and got paid their 500 Satoshis for telling us about a mistake. That's great, keep it up guys and claim your 500 Satoshis from us :-)
As promised, we will keep you informed about the latest news regarding Faucets and Cryptocurrencies.
Grab.tc lowered the earnings
Sadly, Grab.tc lowered their earnings from 17 Satoshis to 13,20 Satoshis for every claim. Due to the rising price of Bitcoin, this was a necessary step to keep the site online and you still get the same amount in Dollar or Euro as before, if you convert it. Grab.tc is still a great Faucet and this only shows, that the admins behind it want to keep their site working. If they pay out too much, they go bankrupt and everybody loses. That's why we think, it's a good thing the admins keep working and tweak the amount you can claim, if necessary.
As every month, Grab.tc also started a new referral and offerwall contest. The first prive is over 2 Million Satoshi. Sure, it's hard to win, but the price is big.

Picoworkers shows ranking
Picoworkers introduced a new feature, you now see the ranking of the hardest working people there and wow, we are in awe. The best worker at Picoworkers earned over 1300 Dollar. That's incredible and shows, that you can earn a lot with Picoworkers, even if the payment per hour is not the best. But it's easily done while doing other stuff and to earn 1300 Dollar while watching a movie or playing a game is just awesome. We congratulate everyone, who got a spot in the ranking.
Currently, it doesn't look like the best workers get anything in return, but maybe Picoworkers will pay out some bonus to the best workers every month. That would be a cool feature and we hope, Picoworkers pick up this idea and implement such a feature.
FireFaucet changes their Daily Ranking
Finally, FireFaucet decided to screw their old ranking system and changed it. Before, it was nearly impossible to get a prize, because it was way too time consuming and even if you did, all you got for the first place was 10 Doge. That was just way too low. Now they changed it to 40000 ACP for the first prize. With this, you can claim whatever currency you want and it's worth around 12 times more than before. It's still nearly impossible to get the first place but if you decide to try it once, the prize is at least way better than before.
FireFaucet also removed their NSFW ads from their Faucet, because they want a better experience for the user. That's great, because FireFaucet loses some money with that decision, but it shows, that the people behind FireFaucet appreciate their users.
Coinsurfer with a new design and platform
This is the original newsletter from Coinsurfer
"Dear Coinsurfer user,
as you may have seen on the website, we will migrate the Coinsurfer.eu website to a new source code written by us.
We have decided to take this step because the current site is not up to date anymore and therefore it is very difficult for us to introduce changes/new features. In addition, we were able to modernise the design of the website directly in this context.

How does the migration work?
In order to avoid the problems that arose during the migration, we migrated all users to the new database. This ensures a seamless transition, as all current users are directly in our system and are compensated there.
However, each user will have to reset their password once on the new site using the password reset function, as we cannot migrate passwords due to a new password-hash function. It does not matter when the password reset is done, the account will still be remunerated.
Furthermore we will continue to run the 'old' page at https://old.coinsurfer.eu for at least 2 weeks in parallel to be able to switch back in case of a problem.

The new site will be available from Sunday, October 18th, 2020 at coinsurfer.eu At this time the old website will be available under the domain old.coinsurfer.eu."
The situation overall improves for Cryptocurrencies
Bitcoin and his friends keep rising higher and higher. The whole world is shaking and nobody knows, when the economy is getting back on its feet. But that's the perfect ground for Bitcoin to grow. We really hope, that Bitcoin manages to keep it's worth and that it is able to show, that it is like gold, but digital. Here you see the bitcoin chart from Coinbase: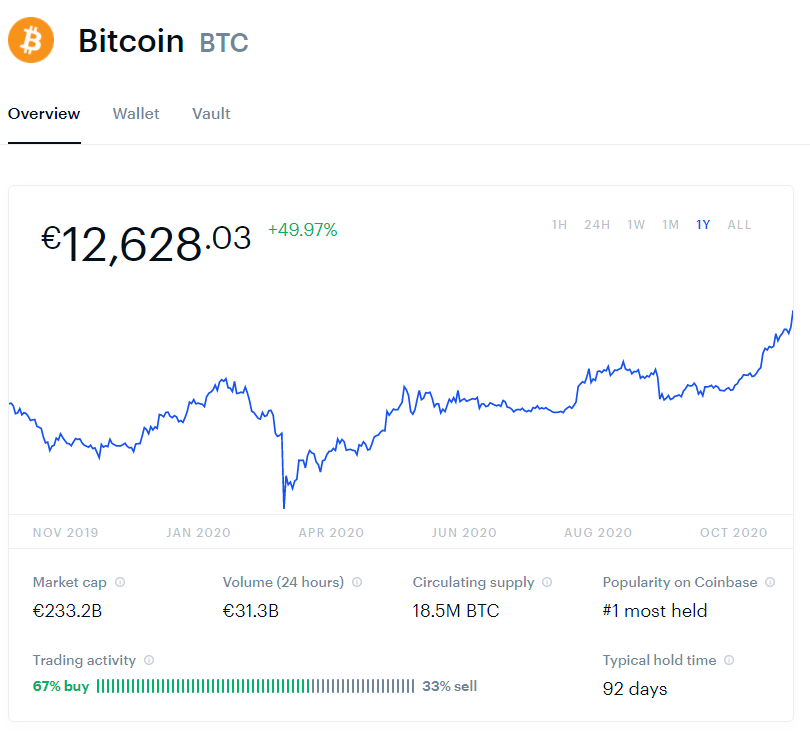 We hope, all of you stay safe and healthy and we wish you a high earnings in these tough times.
<< Paypal accepts now Bitcoin, more chance or risk for crypto currencies?
12 Payments received from bitcoin services >>