Faucet News January 2021
2021-02-05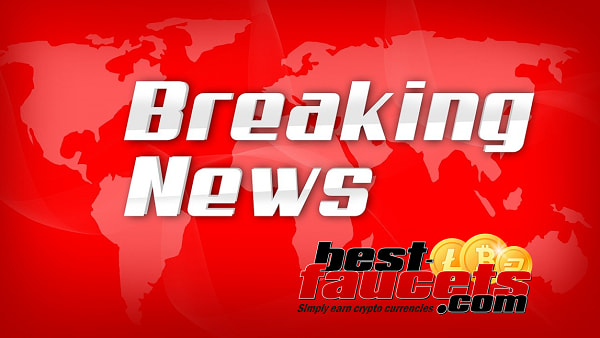 What a start for 2021. The worth of Dogecoin rises to the moon. Inspired by the rise of the Gamestop stocks, some people on Reddit decided to push Dogecoin and they succeeded. Not even 2 weeks ago, 1 Dogecoin was around 0,007 Dollar and now it's nearly 0,05 Dollar. The price keeps going higher and we are really curious, if the target of 1 Dollar per Doge will be achieved.
Some Faucets also made some changes and, as promised, we keep you up to date.
Autofaucet Dutchycorp
The multi coin Faucet Dutchycorp is one of the best Faucets currently available and the admins are working hard. Now, they implemented a new feature called Flexible Staking. You can use your funds and Stake a Coin. Like this, you get between 10 % and 20 % interest per year, depending on the amount you stake. You can withdraw your stake whenever you want, but you need at least 100000 Dutchy to stake. Currently, you can stake Dutchy Tokens, Cardano, Cosmos and BitTorrent. We hope, more Coins will be included soon.
Coinpayu reduces minimum amount to withdrawal
The price of Bitcoin is rising. That's good for everybody who hodls his coins. The downside is, that Faucets pay you less Satoshis now but you still need to gather the same amount as before to withdraw. That's why Coinpayu reduced the amount you need to withdraw. Like this, you can still get your money without using the site for months. They also added Dash. If you prefer Dash, you can withdraw as soon as you have 3000 Satoshis.

ES Faucets introduces new bonus page
If you are already level 2 at ES Faucets, you can now use their new bonus site. The amount you can claim depends on your level. ES Faucet also reduced their minimum withdrawal. The referral bonus got a rise too, that means referring people to ES Faucet is even better now.
FireFaucet removes fee for exchanging
FireFaucet offers a big variety of different Coins. You can now change your Coins to your favorite cryptocurrency without a fee. Sadly, they also raised their minimum withdrawal to 7 Dollars, because 2020 was a hard year for Firefaucet, so they say. They hope, they can reduce this amount in the coming months. We think that 7 Dollars is too high and it's currently too hard to earn enough Coins to withdraw them. Hopefully, they will reduce it again soon.
GoldenFaucet adds FaucetPay
GoldenFaucet is our newest addition at Best-Faucets and now they implemented FaucetPay. That makes it easier to withdraw your Coins. A nice addition for a good Faucet.
Koiniom now offers a Faucet
Koiniom is a PTC site, where you can earn some Bitcoin. But now, they also offer a Faucet. You have to solve a Shortlink to claim and the payment is low. You can claim every 4 hours. If you already use Koiniom, feel free to claim a few times per day, like that, you will soon be able to withdraw your Coins.
The Faucet owners seem to continue to work on their great sites in 2021. That's great and we are sure, 2021 will be the year of cryptocurrencies. We hope, that the price will keep rising and wish you good earnings.
<< Is Cryptocurrency Adoption Becoming Mainstream?
Interview with the operators of ESFaucets >>