Goldenfaucet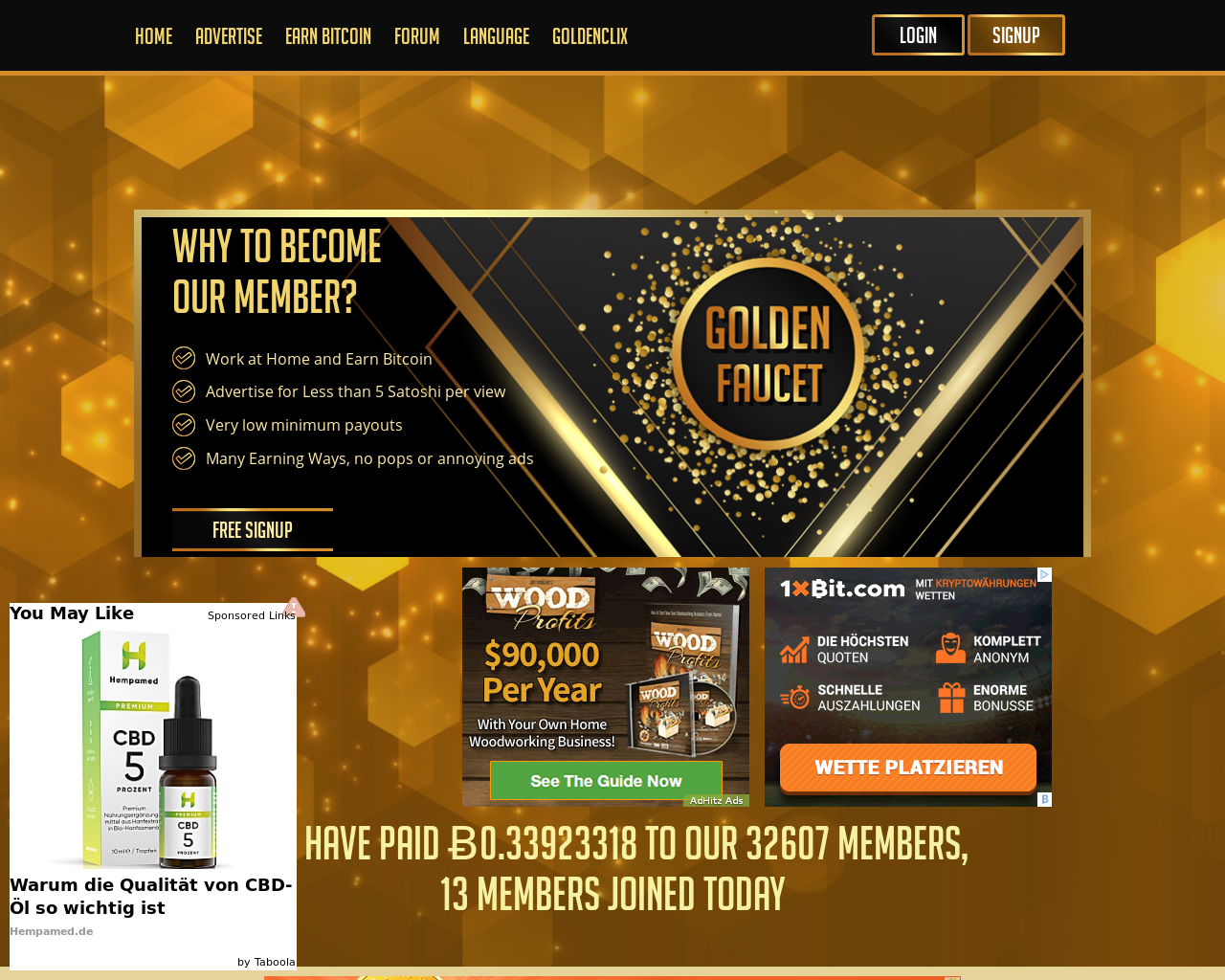 Rating:
1,50
Operator:
Unknown
Country:

Philippines
Languages:


Start:
2018
Total Payouts:
2
Ref-Commision:
50 %
Minimum Age:
Years
Micro Wallet:
Faucetpay
Claim Time (in min):
5 min
Earnings:
Very Low
Captcha:
Yes
Payout:
automatically
Payout-Limit:
BTC 0.00001
Currency:

Bitcoin
Pro- and Contra for Goldenfaucet
Intuitive Script
Forum
Different methods to earn Bitcoin
SSL
Spanish Language
Low minimum cashout
PTC ads need to be in focus
Update April 2021: For some weeks now there are no earning options (no ads, no faucet etc.). We don't know what's going on, we don't have any information about the services of Goldenfaucet. So long we don't get any earning options in account, we are rating this service only with 1 Star of 5!
What is Goldenfaucet?
Goldenfaucet.io is a faucet where you can earn Bitcoin for free, no joke. At the same time, we would like to say right away here that Goldenfaucet does not set any new benchmarks or standards, as the name might suggest. Goldenfaucet is rather a good solid service that can earn a lot of Satoshis per day on average. Goldenfaucet uses one of the most common scripts and compensates moderately to well per click on a paid ad.
Goldenfaucet is bilingual - means english and spanish
A big advantage of Goldenfaucet is that it is bilingual. The website is offered in both English and Spanish. This is probably due to the Philippines, as our research has shown that the operator is close to the Asian island state. Spanish and English are also spoken there.
How can I earn Bitcoin at Goldenfaucet?
As mentioned before, Goldenfaucet is an absolutely average service, so the different forms you can use to earn Bitcoin are no different than on other services.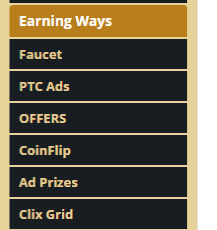 Probably the best known form for a faucet is the faucet. On Goldenfaucet you can make a "claim" every 5 minutes and get some Satoshis for free. Furthermore Goldenfaucet also offers PTC-Ads to click. Here are daily 20-30 ads available for clicking, there comes a good earning together. But be careful, you have to leave the browser window open when confirming, otherwise the timer will stop.
Furthermore, you can also earn Bitcoin here with shortlinks, but we always warn against this method, because many redirects and even more advertising is delivered here. Although some clicks are well remunerated, it can also lead to a slowdown or even a crash of the browser or several new browser windows that are opened.
Goldenfaucet also offers so-called "Offers", which are remunerated bonus promotions offered by services via the Offerwall, i.e. external services. They have API interfaces with the script. Here you can earn quite a bit, but beware something like privacy is almost a foreign word with this offer.
Recruit people and earn bitcoin
Like almost every service, Goldenfaucet pays money or Bitcoin for advertising and referring new users. There is also a weekly refresh, the winner gets nice little Satoshi prizes. If you refer a user to Goldenfaucet you get 50% of the sales of his claims and clicks. This does not result in any loss of revenue for the recruited user, don't worry. If you had not recruited him, the earnings would belong 100% to the operator. If the recruited person becomes inactive, you also earn nothing more, so it only makes sense to recruit really enthusiastic people, the sheer amount brings nothing.
Low payout limit
A big advantage of Goldenfaucet is the low payout threshold, it is only 1000 Satoshi, which is achievable for any user in a few days, even without refs and highly compensated special promotions. Goldenfaucet is very user-friendly here, which we think is great.
The Goldenfaucet forum
The service also has a small forum, where news is published regularly and the users can chat. Don't expect much but at least there is this possibility and it is used. Goldenfaucet gets a plus point from us for this as well.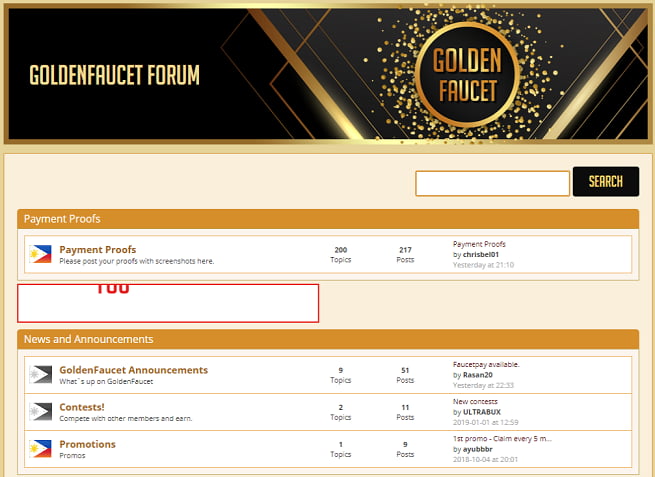 How can I withdraw Bitcoin?
To withdraw your Bitcoin, you need to have a minimum of 1000 Satoshis. You can decide if you want to withdraw your Bitcoin to FaucetPay or directly to your wallet. The option with Faucetpay was added in December 2020.
Our conclusion for Goldenfaucet
We think you can sign up with Goldenfaucet. The service has been paying out reliably since 2019, runs solidly and always offers a few dozen remunerated clicks per day. The Faucet feature and other other earning opportunities round out this average to good service. The refunds are relatively high, so there are above-average opportunities to earn with Goldenfaucet. If you are looking for something solid, then this is the right place for you.
Youtube-Video: Goldenfaucet.io Review - Work at Home and Earn Bitcoin
Some F.A.Q about Goldenfaucet
What is a faucet?
Bitcoin faucets or any cryptocurrency faucet pay users a few satoshis for loading webpages with ads on them.
How GoldenFaucet make money to pay members?
Goldenfaucet makes money from the ads it shows, from offerwalls, from popunder ads and shorteners. When you click "Claim" in faucet, Goldenfaucet will share part of their income with you.
How long I will wait for my payment and what is minimum payout?
Goldenfaucet is paying once per week.
Payment Goldenfaucet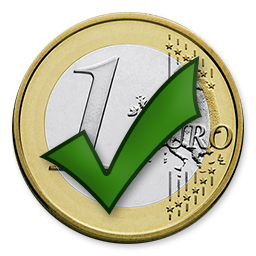 If you like Goldenfaucet, you may also like: