Bitcoin Faucet News October 2021
2021-10-20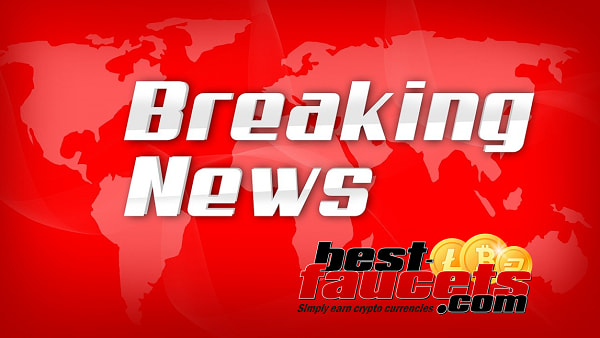 What a summer. At the end of May, it looked really bad for Bitcoin and his companions. The prize went suddenly downhill for a few weeks. But then, suddenly at the end of July, Bitcoin went up again. Right now, Bitcoin hast nearly reached a new all time high. Most of the other cryptocurrencies like Ethereum, Cardano and XRP are also going up and it looks like, we could reach a new record this year.
But the world of cryptocurrencies was not the only place where a lot of things happened, the world of faucets wasn't standing still either. We tested many new faucets and we are happy to tell you, that we listed some of them. But sadly, we also have some bad news regarding scams. Let's start by introducing you to our latest additions.
Coinadster joins our list
Coinadster is a pretty old faucet, it's online since 2019. We only found out about it recently and we instantly liked it. It's not the best paying one out there, but it works well and you can easily reach the minimum amount to withdraw your Bitcoin and the best thing is, the owner is really active. We had a problem while withdrawing our money and contacted the admin. It took only a few hours and we already got an answer and our problem was solved. We could withdraw our hard earned Bitcoins immediately and got paid to FaucetPay. That's really great and you should try Coinadster.
BTCMaker with new reCaptcha
Actually we had thought about ranking the Faucet BTCMaker higher in the rating with half a star soon, but unfortunately we have to take that back now. Because BTCMaker has introduced a new reCaptcha overnight. Instead of 5 letters you now have to enter 10 letters. In itself, this is not the biggest problem, but these letters are extremely difficult to read because the colors do not stand out well against the background. Therefore, a confirmation is almost impossible. We wonder what the operators are thinking when they make such changes? Don't you test it for yourself? Or do they want to achieve that less users use the faucet? We do not understand such decisions, in any case, from our point of view, a correct confirmation is very difficult, this is not good!

Larvelfaucet got added
Larvelfaucet is also a new one in our list. It's also really old and started back in 2018. It works great, although it offers not many PTC Ads. But if you like shortlinks, you will love Larvelfaucet. It offers a lot of different Shortlinks and the best thing is, they just work. There are so many shortlinks out there, that aren't working and you waste your time with them. Not so at Larvelfaucet, the admin only uses Shortlinks which work great. Larvelfaucet also offers a great little mining game and if you are in for the long run, you can earn a lot with it, if you dedicate some time to it.
Coinpayu excludes users from China
Official News from Coinpayu: Service will not be available to users in China. 2021-09-27 00:19:45
In response to global regulatory requirements, Coinpayu will not provide our service to users in China.
A lot more Faucets are coming to town
Currently, we are reviewing some more Faucets, but it will take some time until they will join our list. We work hard to only present you the best crypto Faucets available and we dedicate a lot of time testing the ones we can find. Sadly, most Faucets out there are really bad and we are just wasting our time testing them, but rarely, we find ones we like and review them thoroughly. As soon as we finish reviewing them, we will inform you. Currently, we are planing to introduce at least another 3 Faucets to you in the coming weeks.

Our mission is to educate people about cryptocurrencies
We are sure you already know about it, but we have a mission. We want to tell people about the positive and negative things of cryptocurrencies. That's why we updated our crypto glossary and added some new cryptocurrencies to it. If you always wanted to know how Tether works, you can read about it here. In the next few days, we also add information about Chainlink. You want to know about a specific cryptocurreny or some terms we haven't listed yet? Feel free to send us an e-mail at marketing@best-faucets and we gladly write about it and tell you everything you need to know about it.
We hope, everyone of you enjoyed the summer and we recommend to test our new Faucets. Maybe you will like them and earn some Bitcoin with them.
<< Do you know Coingecko?
Fewer whales: Bitcoin becoming more widely distributed >>