Larvelfaucet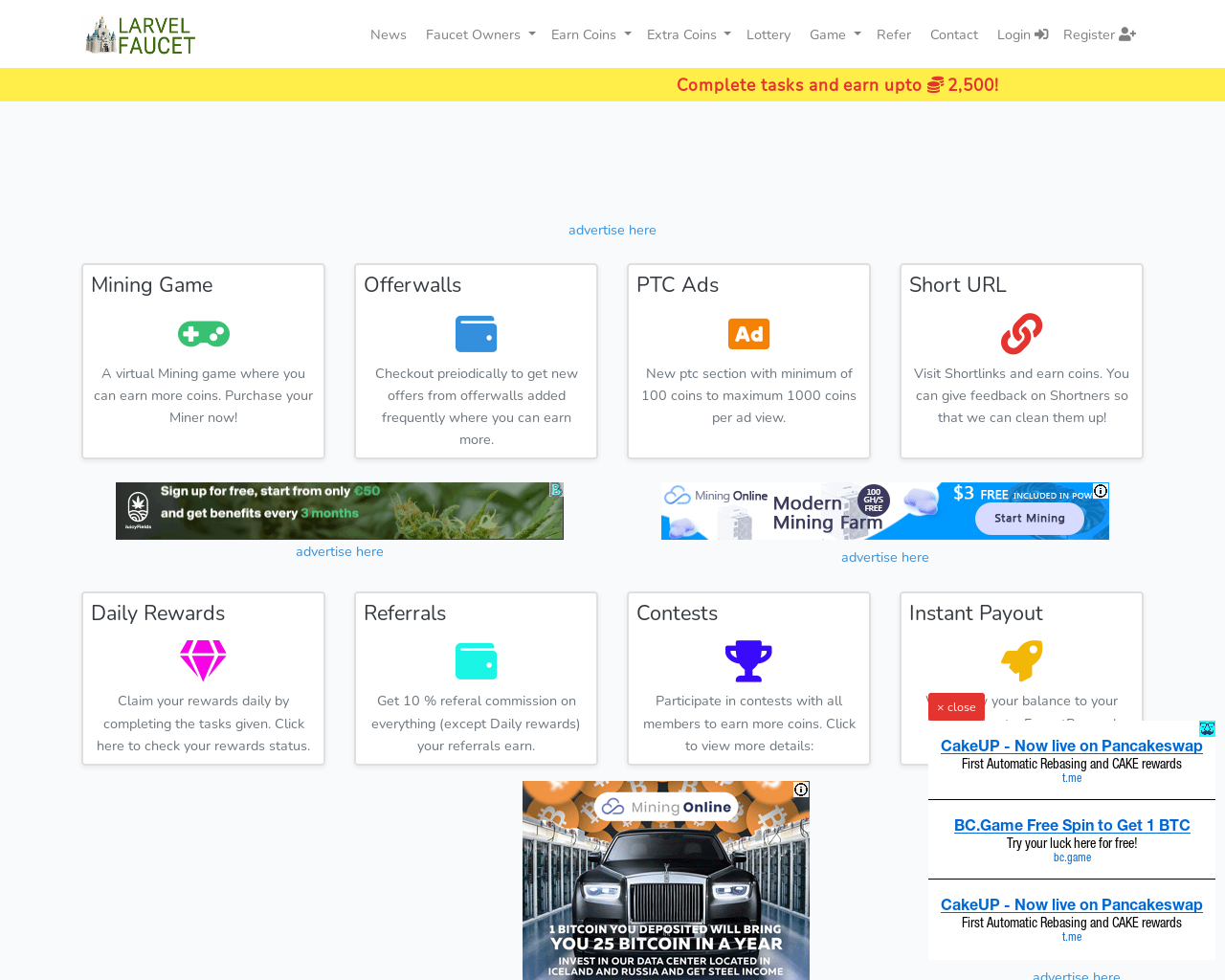 Rating:
3,00
Operator:
Unknown
Country:

USA
Language:

Start:
2018
Total Payouts:
1
Ref-Commision:
1 Level (10%)
Minimum Age:
Years
Micro Wallet:
Faucetpay
Claim Time (in min):
30 min.
Earnings:
Middle
Captcha:
Yes
Payout:
automatically
Currencies:

Bitcoin,

Doge,

Litecoin
Pro- and Contra for Larvelfaucet
Pays instantly to FaucetPay and ExpressCrypto
No minimum amount to withdraw
Achievements motivate you to earn more
Mining game is great to earn more in the long run
Many Shortlinks
Not many PTC Ads
The owner stays anonymous
What is Larvelfaucet?
Update: We have unfortunately put this service on the greylist, because after some time, in which we could not be active due to illness, we lost our account, everything recruited and our complete credit! From our point of view this is not ok, if our account is cancelled then please after at least 1-2 years of inactivity and not after 1-2 months.
Larvelfaucet is, as the name already says, a Faucet. That means, you can claim Bitcoin for free from it. It is registered since 2018 in the USA. Larvelfaucet offers you 3 different Cryptocurrencies, Bitcoin, Litecoin and Dogecoin. There are also different ways to earn from it besides the Faucet.
The site itself is well designed and works great. There aren't too many ads, you can navigate it easily. We also encountered not many annoying ads like redirects or popups.
As usual, we know nothing about the owner behind Larvelfaucet. That's pretty common for Faucets, but it's not a good thing. It promotes scams, but don't worry, Larvelfaucet is NO scam and you have 0 risks using it. Larvelfaucet pays you directly to FaucetPay and ExpressCrypto, whenever you want. You have to pay a fee of 2 %, but you get your Bitcoin instantly sent. That means, you can withdraw as soon as you want and they can't scam you, even if wanted to.
How can you earn Bitcoin at Larvelfaucet?
As you would have guessed, Larvelfaucet offers you a Faucet. You can claim from it every 30 minutes. You only have to do a simple captcha, wait a few secods and then you get between 50 and 200 coins randomly. You also get 1 AP (Activity Point) for each claim you do. With Activity Points, you can raise your level and the higher your level, the more money you earn.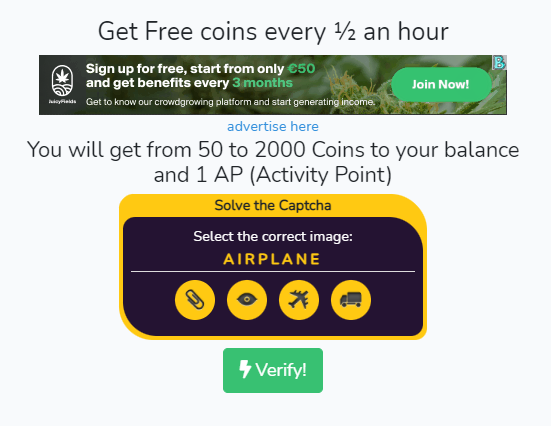 You need 100 AP to level up once and then you get a bonus whenever you withdraw your money. But be careful, because if you are inactive at Larvelfaucet for 48 hours, you level resets back to 0 and you have to start again. For every level, you get a bonus of 0,1 % when you withdraw your Coins.
Besides the Faucet, you can also do some PTC ads. Larvelfaucet pays you between 100 and 200 Coins per PTC ads. They are really easy to do, you don't have to keep the window in focus and after the waiting time, you only have to solve a simple captcha to get your Coins. Sadly, there are only very few PTC ads every day. We really hope, the owner manages to create some more PTC ads.
By the way, you may have noticed, that you always earn Coins and not a Cryptocurrency. Larvelfaucet uses Coins to pay you. Whenever you withdraw, you can decide which Cryptocurrency you want to get. 1000 Coins are around 0,02 Dogecoin, that equals around 0,04 Dollar.
Larvel Faucet Mining Game Update and Is Larvel Faucet Profitable?
More ways to earn BTC, DOGE and Litecoin
Shortlinks are another way to earn some Coins. The great thing is, they work really well. A lot of sites offer way too many shortlinks and half of them don't work and you waste a lot of time. At Larvelfaucet, every shortlink except 1 did work for us, that's really great. You get between 100 and 160 Coins for every shortlink you visit and additionally, you get 1 % more for the next one. If you do 30 shortlinks, you get 100 Coins and 30 Coins as a bonus. That's a cool feature and motivates you to do more shortlinks every day. Of course, you also earn 1 AP for every shortlink.

Offerwalls are also available at Larvelfaucet, but they are the same as everywhere else. As usual, if you encounter any problems with an Offerwall, you have to directly contact the provider of the Offerwall. Larvelfaucet can't help you with problems at an Offerwall.
To keep you motivated, Larvelfaucet offers you daily tasks. For example, if you visit 10 shortlinks per day, you get 100 Coins as a bonus. There are a lot of different tasks for you to do. That's a cool system that keeps you motivated to do some more stuff at Larvelfaucet. You can earn the bonus every day. Don't forget to claim the rewards, you don't get them automatically. You have to claim them manually, as soon as you finish a task.
If you are feeling lucky, you can buy some tickets for the lottery. There is a Hourly Lottery, a Daily Lottery and a Weekly Lottery. The prize for a ticket depends on the Lottery. A ticket for the Hourly Lottery costs 10, for Daily 100 and for Weekly 1000 Coins. If your Ticket gets drawn, you win a prize. In the long term, you will lose, if you gamble, that's why we don't recommend it. By the way, for every claim from the Faucet, you get 1 Ticket for the Hourly Lottery for free.
The overall earnings are pretty low compared to other faucets, but they are still ok. It's not a complete waste of time, especially the mining game could be worth your time, if you dedicate some time to it.
Larvelfaucet offers a mining game
The mining game is really interesting. You have 8 slots and you can buy different GPUs for them. The cheapest one costs 10000 Coins, that's easily achievable in 2 or 3 days. The best one costs 150000 Coins. You also need energy to keep your GPUs running, 1 Energy costs 1 Coin. The GPUs produce more Coins than the need energy. If you buy the cheapest GPU and keep it running all the time, you should get your investment back in around 1 month. That's really fast.

You can also decide to upgrade your GPUs. If you do so, the energy intake rises, but it also produces more Coins. Upgrading is definitely worth your Coins, if you do the math. The upgrade of the first GPU also costs 10000 Coins, but now you need a little bit less than a month to get your money back. The mining game is great, if you go for the long run. Of course, you risk to lose it all, if Larvelfaucet suddenly decides to scam people. But right now, there are no signs that they intend to scam people.
Is there a referral commission at Larvelfaucet?
Of course, Larvelfaucet offers you 10 % from everything your referral earns. He doesn't earn any less, you get it directly from Larvelfaucet as a bonus. 10 % is not very much, other faucets offer you more, if you refer people to them.
Our conclusion for Larvelfaucet
Larvelfaucet could be a really great faucet, but the payment is just too small. It's great that you get your money instantly sent to FaucetPay or ExpressCrypto, you have zero risk using Larvelfaucet. The site itself works great and is easy to use. The mining game is really interesting and if you invest your Coins from Larvelfaucet in it, in the long run you will earn way more. But investing your Coins is risky, because it's possible that it won't pay anymore someday. Right now, it pays you instantly though and it's your choice, if you want to take the risk and use their mining game. Without it, Larvelfaucet is still a decent site that works great, the only big downside is the low amount you earn.
Payment Proof Larvelfaucet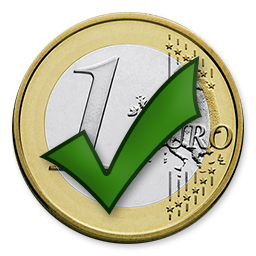 If you like Larvelfaucet, you may also like: