BTC-Clicks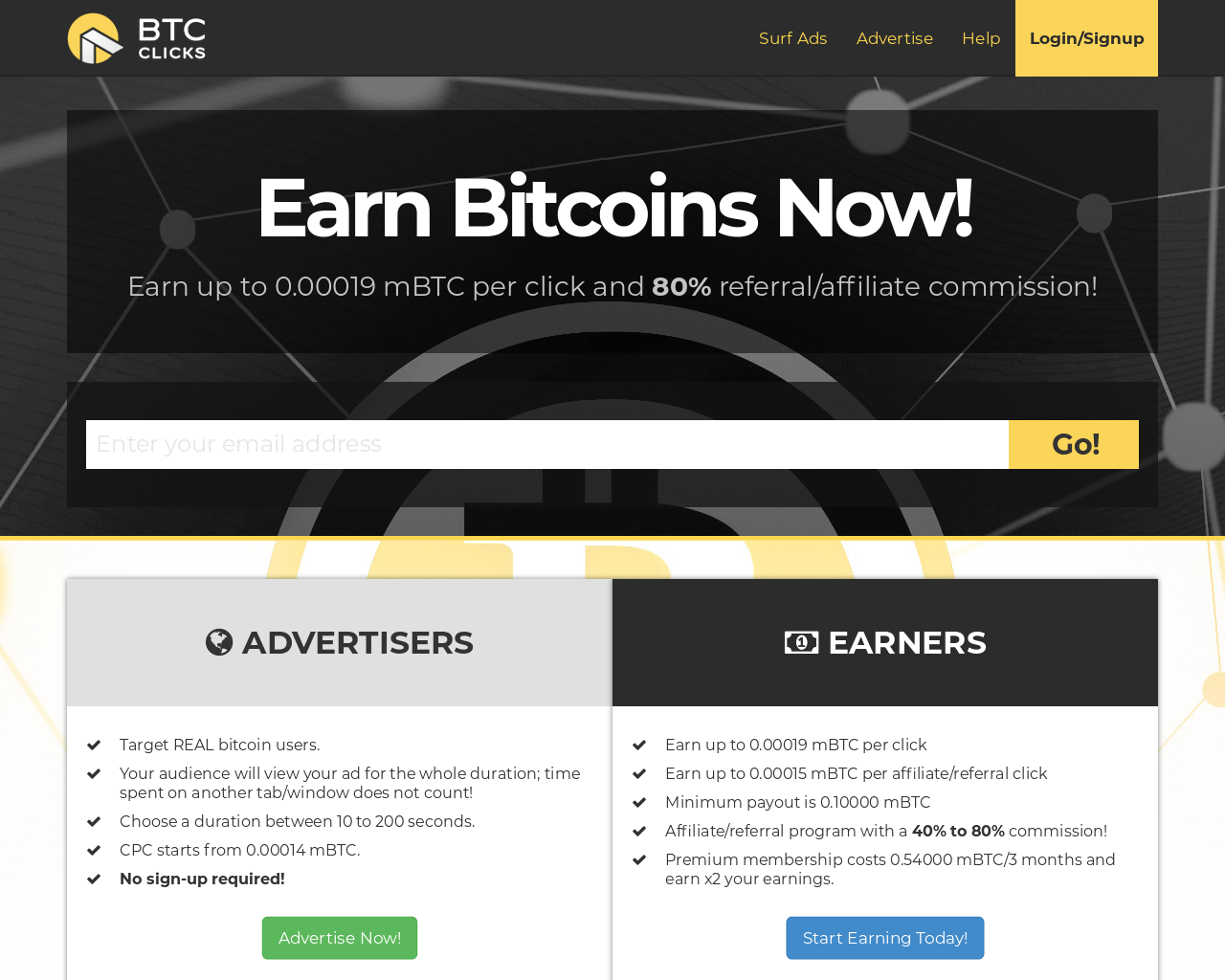 Rating:
1,50
Operator:
Unbekannt
Country:

Brazil
Language:

Start:
2013
Ref-Commision:
80 %
Minimum Age:
Years
Earnings:
Very Low
Captcha:
Yes
Payout:
automatically
Payout-Limit:
0,0001
Currency:

Bitcoin
Register now at BTC-Clicks
Pro- and Contra for BTC-Clicks
Very high referral commission
Abysmal Payment
Ads need to be in focus
Owner stays anonymous
Long Time for focussing ads
What's BTC-Clicks?
BTC-Clicks is a PTC site that offers ads and you can earn Bitcoin when you watch them. The site uses mBTC, one mBTC is 0,001 Bitcoin, it's the same currency, it's just used to write less zeros when using Bitcoin. It's not widely used and we think BTC-Clicks only use it, because it looks like the ads are paid better like that. The site itself looks really minimalistic, but it works fine. You can find anything you are looking for pretty easily.
BTC-Clicks has a Facebook page with over 13000 likes, that's a lot, but they aren't posting anything new since 2015. It was created 2013 and as usual with crypto related sites, the owners stay anonymous. The domain is registered in Panama, we couldn't find any more details.
You can also advertise your own sites or referral links, if you create an advertisment. One click costs 16 Satoshis, that's 4 times the amount someone earns for a click. That's really expensive and a lot of better sites are cheaper. That also explains why there are not that many ads at BTC-Clicks, the site is just outdated and can't compete with other PTC sites right now.
How can you earn Bitcoin at BTC-Clicks?
BTC-Clicks offers around 20 ads every day and you can earn between 4 and 8 Satoshis per ad. Sadly, the payment is abysmal, 4 Satoshis for an ad that needs to stay in focus for over 10 seconds is just way too low. You also have to solve an annoying Captcha after EVERY ad, that makes them tedious to do. By the way, they tell you that you earn 0,00004 mBTC for every ad, but don't let that mislead you. That's just 4 Satoshis, even if it looks way more.
You can withdraw your money as soon as you have 0,1 mBTC, you have to click for nearly a year to be able to withdraw your money. It's not that their withdrawal minimum is too high, there are just too few ads and the payment is way too bad.
You can upgrade your account to double your earnings, but it's way too expensive to make it worth your money. You will lose money for sure, except when you have a lot of referrals. BTC-Clicks is only worth your money and time, if you manage to get a lot of referrals. But the question is, why should anybody use BTC-Clicks, when it pays nearly nothing without referrals? We think, the idea behind their referral system is flawed.
How high is the referral commission?
BTC-Clicks offers 80 % from everything your referral earns. He doesn't earn any Satoshis less, you get them as a bonus. If you upgrade your account, you even earn 160 % commission. You earn more Satoshis than your referral. That's just absurd, most members won't be able to refer a lot of people to BTC-Clicks. And it's a complete waste of time if you don't have referrals.
Our conclusion for BTC-Clicks
BTC-Clicks is online since 2013, that's a really long time and their Facebook page shows, that they were quite popular back then. But they stopped updating their Facebook page and we think, they stopped caring about BTC-Clicks at all. They won't scam you most likely, but it's still a waste of time to use them. There are a lot of better sites out there and the only reason to use BTC-Clicks is their awesome referral commission. But why should your referral use the site, if he earns less than you from it? Exactly, he won't use it at all.
That's why we think, the whole business of BTC-Clicks is flawed and we can't recommend it to anyone. Before BTC-Clicks can be recommended, the admins need to change their whole business model, but we doubt that they will do it. We think, it will die slowly and will be gone without anyone noticing, because it will lose it's users over time.
Payment Proof BTC-Clicks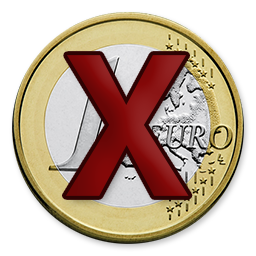 Register now at BTC-Clicks
If you like BTC-Clicks, you may also like: