El Salvador wants Bitcoin as official means of payment
2021-06-14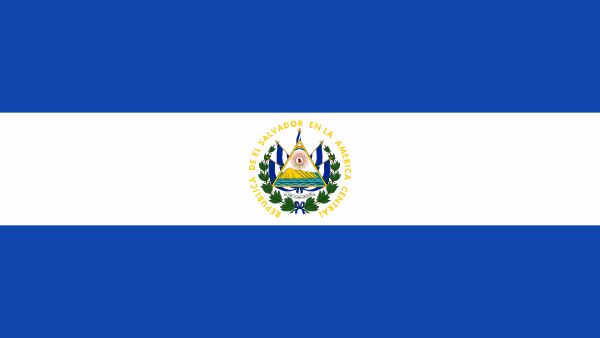 These are the advantages of using Bitcoin as a currency for the people of El Salvador
The Central American country is currently home to approximately 6.5 million people (Source: Wikipedia). El Salvador does not have its own currency but uses the US dollar as its official currency. Around 70% of the population has no account of its own at all and therefore does not participate in the international monetary system at all.
Many Salvadorans in exile live in Mexico and the U.S. and regularly send money home to their families via bank transfer. This is exactly where many people are ripped off, because banks charge up to 30% fees. With the new technology of the Lightning Network, this rip-off can now be ended. The Lightning Network is a "second layer" payment protocol that works on a blockchain (mostly Bitcoin). It allows instant transactions between participating nodes and was announced as a solution to the Bitcoin scalability problem ( What is Bitcoin?). It almost completely eliminates fees.
Energy problem not a problem for Bitcoin
Furthermore, the president announced that they are inviting Bitcoin miners to mine on the site of a volcano using 100% renewable energy in the future. Again, this will not create any additional energy needs for the country.

Interesting news from the Central American country of El Salvador. There, President Nayib Bukele has now ensured that El Salvador is the first country in the world to allow Bitcoin and thus a cryptocurrency as an official means of payment. A huge step for cryptocurrencies and of course especially for Bitcoin. While this news caused jubilation among Bitcoin supporters, internationally this measure could have consequences for the small country. While he was immediately given positive feedback from some major Bitcoin supporters and they also received announcements that they would be fully supported if possible, global regulators were far from pleased with this move. Nayib's move has also ensured that the president of El Salvador will be eyed even more critically internationally. The reason for this is that he is not considered a model of a democratic head of state. A very good example of this can be found in 2020, when he had soldiers march on Parliament in February so that they could pressure the deputies to support one of his ideas. It is not uncommon for Bukele to even be considered a threat to democracy in El Salvador. But back to bitcoin.
Questions around legality
International calls were quickly raised not wanting to see Bitcoin as an official means of payment. A spokesman for the IMF (International Monetary Fund) even said that legal issues around allowing Bitcoin to be an official means of payment in a country would have to be examined first. For many experts, Bitcoin is largely unsuitable as an official means of payment in a state, as it is subject to strong fluctuations and is therefore still often not recognized as a stable currency. In fact, the introduction of the new means of payment immediately made its waves, as very soon the question will arise whether Bukele's move was innovative for El Salvador or a mistake in the long run. One effect can be seen in international government bonds. Investors from abroad have promptly demanded higher interest rates. So, if things go very badly, El Salvador may have tripped itself up with this move. On the other hand, it could also be an opportunity to find many new investors, especially Bitcoin millionaires, who now want to open various branches of their companies in the state. It will probably only become clear in a few months what consequences the establishment of Bitcoin as a means of payment will have for the country in Central America.
El Salvador wants to adopt Bitcoin as legal tender | DW News
Can Bitcoin be approved as an official means of payment in other countries as well?
This is indeed possible, but it is probably still miles away. In a country like Germany, for example, such a step would be much more massive and probably much harder to implement. In El Salvador, Nayib has the government more or less under control; in Germany, if Bitcoins were to be considered as an official means of payment, large groups of cryptocurrency opponents would surely form quickly and want to more or less nip the process in the bud. However, other smaller countries could follow El Salvador's example.
This is especially true for states that are not necessarily run democratically. Should El Salvador actually benefit from this step in the end, for example through large investments from Bitcoin investors, which would massively support the economy in the small country, a Bitcoin deal would also be conceivable in other countries around the world.

Divided reactions among financial experts
However, some financial experts view this development with great skepticism, as they still consider Bitcoin and cryptocurrencies in general to be far too unstable and see them more as speculative objects that are not yet suitable as official means of payment.
Others, however, find this step more than overdue and now Bitcoin has arrived at a new level.
The El Salvador model will soon make it clear whether or not such a move can prove useful. If pressure is built up here by states such as the USA or the IMF, then this is likely to cause problems. If not and Bitcoin continues to develop positively, then the model could set a precedent for poorer countries or entire continents and in the long term be an alternative to the dollar, the euro or the yuan. We'll keep you posted on the Bitcoin coup in El Salvador.
<< Why you shouldn't panic when crypto prices are falling
Bitcoin Faucet News July 2021 >>