Bitcoin Faucet News January 2022
2022-01-20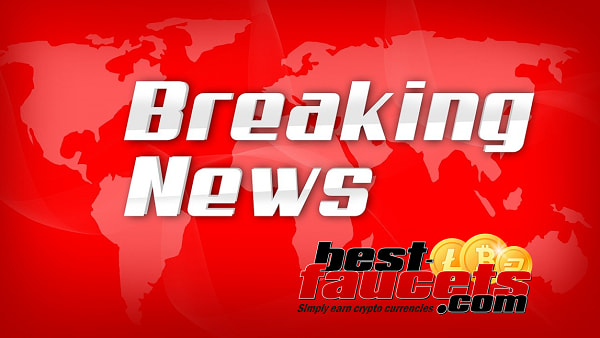 Hey there, fellow friends of Bitcoin. A lot of experts claimed, that Bitcoin will rise to 100.000 Dollar before the end of 2021, but to be honest, we didn't think so. And we were right with it, currently, Bitcoin and the other cryptocurrencies struggle a bit to climb.
But we think, that's a good thing. You may ask why we like that the price of Bitcoin goes down right now. That's easily explained. Faucets pay better, if the price goes down. Like that, we can earn more Satoshis and as soon as the worth of Bitcoin goes up again, we have more money. It could also be a good time to invest in cryptocurrencies, but before you do so, please inform yourself. It's a risky thing and you may lose a lot or all of your money, if you invest it wrong.
We also have some pretty good news for you. We listed some new Faucets at Best-Faucets.com. We proudly present you our newest additions.
BTCBunch joins our list
BTCBunch is a pretty new Faucet, it's only online for a few months. The best thing is, that you can instantly request a payment to Faucetpay and the minimum amount to do so is really low. Like this, you can try it without any risks. But be careful, the owner of BTCBunch recommends a lot of shady things on his Youtube channel and on his social medial profiles. He promotes a lot of scams, don't invest in any sites recommended by BTCBunch.
Bitdaily claims it's place at Best-Faucets
Another decent Faucet, Bitdaily pays directly and instantly to Faucetpay. There is NO minimum amount to withdraw, you can earn a few Satoshis and you have zero risk to get scammed, if you withdraw it immediately. The downside is that Bitdaily only offers Shortlinks to earn with and the payment is quite low. But you should give it a try, maybe you like it. Especially if you have a lot of friends, try Bitdaily. The commission for referring people is 50 %, that's really a lot.
Coinpot opens it's doors again
Coinpot.in is online for a few weeks. We were full of hope, that Coinpot is back and immediately tried it and we really wanted it to be good. Sadly, it's a scam. Someone decided to scam people with the good name of Coinpot. The site pays a lot, it works decent, but you can't withdraw your money at all. Stay away, don't use it and warn people from it. Shame on you, Scammer!
FireFaucet currently stopped paying at FaucetPay
One of our favorite Faucets, FireFaucet, currently stopped paying users at FaucetPay. They face a lot of problems with scammers and the scammers mostly use FaucetPay, that's why their current balance there is empty. They will fill it again, but it will take some time. Of course, you can withdraw your money directly to your wallet without paying any fee. You could also withdraw with Giftcards. We tried it already and it worked great.
AutoFaucet Dutchycorp added a lot of PTC ads
We really love Autofaucet Dutchycorp and right now, it's running wild. There are so many PTC Ads currently, you can easily watch over 50 ads every day. That's a lot of Satoshis you can earn. And if you use them to stake them at Autofaucet Dutchycorp, your earnings really skyrocket. You can easily earn a few thousand Satoshis every month at Autofaucet Dutchycorp currently. Give it a try, we are sure you will like it.

FaucetSpin turns to a scam
Sadly, we have to inform you, that FaucetSpin is a scam now. We already updated our review a few weeks ago and we tried again and again to withdraw our money, but it didn't work. It seems like a few people get paid randomly, but the majority of people can't withdraw their money. Please don't invest any more time in FaucetSpin and just try to withdraw your earnings. If you are lucky, maybe you get it, but don't get your hopes up too high. You probably won't get your money from FaucetSpin.

More Faucets are soon joining Best-Faucets
To give you an insight to our working process and why it's taking quite some time to list new faucets, we want to give you an example of the Faucets, we tested for you. As you already read, we listed 2 new Faucets, but we tested a lot more. For example, we tried the following Faucets.
cnnkfaucet.com
FreeCardano.com
Faucetgamers.com
stakecube.net
crypto-fun-faucet.de
contyads
trafficly.io
donaldco.in
We tested them all and invested a lot of time doing so. But they either didn't pay, paid way too less, showed way too many ads or there were other reasons why we didn't want to include them in our list. Even if a Faucet is ranked really low in our list, it's still one of the best faucets available. There are so many more Faucets out there and honestly, most of them are bad. Really, really bad.
We hope, that you earn many Satoshis in the next few weeks and we are looking forward to the new year and how Bitcoin will do in the next months.
<< Fewer whales: Bitcoin becoming more widely distributed
Biden's regulatory plans kick off strong price rally >>