Bitcoin Faucet News February 2023
2023-02-13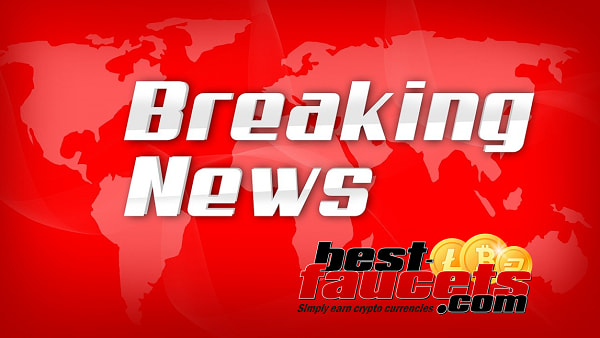 Hello there, fellow friends of Bitcoin. We hope, all of you are doing well despite the big drop in the worth of Bitcoin and the overall state of the world. But not only the price has changed, a lot of Faucets have also changed. That's why we are proud to present you the latest News.
FaucetPay got a new design
If you use Faucets, you should be acquainted with FaucetPay. If not, you NEED to check it out. The whole site got a completely new design and it looks way better than before. It looks modern and it works really well. The design is less clustered and the most important things are now easier to find. The main functions haven't changed, you can still use it like before. We are pretty sure, the new design attracts some new people to this great site.
Freebitcoin raises it's payout
Nobody wants the price of Bitcoin to fall even further down. But it's not all bad. The good thing is, that Faucets pay more, now that the price is low. Like that, you can claim more Satoshis and as soon as the price raises again, your earned Satoshis will be worth a lot more. For example, Freebitcoin used to give you 1 Satoshi as payout for the lowest lucky number. Right now, the payout tripled and you get at least 3 Satoshis. By the way, not only Freebitcoin pushed its payments, a lot of other Faucets also did so.
Rollercoin introduces seasonal events
Rollercoin is already a pretty cool site. It offers you some fun, some not so fun games and you earn Satoshis while you play them. To make it even better, Rollercoin introduces big seasonal events and daily quests. You can even craft your own miners to earn passive income. Of course, you have to do a lot of quests to get enough points and materials to craft some cool miners, but it's worth it. With them, you get passive income, all you have to do is login once every few days and recharge your energy. It's free and only takes around 5 seconds or so. If you aren't already registered, now is the time to give it a try. You will not regret it.
New mobile version of FireFaucet
If you use your Faucets with your mobile phone, we have some great news for you. Firefaucet reworked its mobile design and it works really great now. You can easily earn some Bitcoin on FireFaucet while you are on your phone. Especially for people without a PC, FireFaucet will be a great addition to the available Faucets for mobile phone users.

FTX went bankrupt
Maybe you already read about FTX. FTX was a big crypto exchange and it went bankrupt. A lot of people lost a lot of money. Most news also said, that a lot of money disappeared and the owner of FTX embezzled a lot of money. We don't want to inform you about the incident in full detail. But we want to tell you something very important. It's a thing we ALWAYS tell you and we will keep telling you. Don't put your whole cryptocurrencies in an online wallet. Sites like Coinbase are great, but you are also at risk. They work like a bank, but without any regulations from governments. That means, if they scam you, you are out of luck.
If you decide to invest a lot of money in a cryptocurrency, you should send your coins to your own wallet. If you want to be absolutely safe, make a paperwallet and store them somewhere safe. Like this, nobody can steal your coins. Please, keep this in mind and always keep your money safe. Especially now in this weird times.
Activate 2FA if possible
Another very important thing to keep your coins secure is 2FA (). Some Faucets like FaucetPay offer this already and all big exchanges also offer it. Use it, if you can. It's a bit of a hassle sometimes, but it's worth it. If you plan to use a site for a long time and accumulate some money there, activate 2FA. You don't have to use 2FA for every Faucet out there, only for the ones you use the most. As soon as you have enough Coins to be pissed off if you lose them, activate it. You will be slightly annoyed when you login, but you will be way more annoyed when you don't activate it and lose all your Bitcoin, because your account got stolen.
We wish all of you only the best
The times right now are really hard for a lot of people. A war in europe, the price of everything is rising significantly and the people worldwide are getting poorer and poorer every day right now. These times suck, to be honest. Sadly, we can't change it.
The only thing we can do is to wish you only the best and we sincerely hope, that everything will be better soon. Until then, stay strong.
<< EU Parliament postpones MiCA decision
The 7 advantages of bitcoin >>