Bitcoin Faucet News February 2021
2021-03-13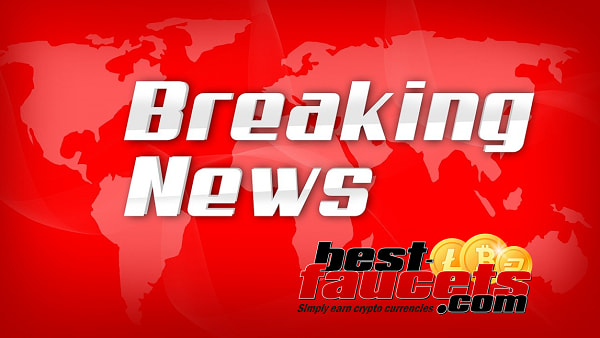 We just checked our calendar and it's already March. The time really flies fast and as usual, we inform you about everything regarding the best Faucets available. Let us directly start with the first News.
Freebitco.in introduces Wheel of Fortune
One of the oldest and biggest Faucets, Freebitcoin, offers a new way to earn some Bitcoin. Every day, they send you one mail with a link to the Wheel of Fortune. The link is valid for 48 hours and if you click on it, you get redirected to the Wheel. You can try your luck and win some awesome prices every day. It's completely free and we already got 50 Satoshi more than once. But you can also win Reward Points, Tickets for the lottery and other stuff. It's a great addition to Freebitcoin and we hope, some other Faucets follow and implement this awesome idea into their Faucet.
Youtube-Video: Wheel of fortune, New feature from freebitcoin.
Coinpot was closed and kept its word
The well-known microwallet and faucet network Coinpot was closed as announced on February 28. Exactly 5 days after the closure, we received the remaining amount on our wallet in the form of bitcoin. Thus, the operators kept their word, as they did the years before, and successfully paid us one last time.
For this reason, we have decided to list all now closed Faucets of Coinpot in a Hall of Fame for Bitcoin Wallets. They have operated reputably and always paid out members, may the services and the operators always be remembered positively and be a shining example of good reliable work.
Coinbase Rewards now available for more countries
Coinbase is not only one of the biggest Cryptocurrency exchange, it also wants to teach you about different cryptocurrencies. To do so, they introduced a program to teach you. If you watch the videos and answer the questions, you also get rewarded. The rewards are different for every Cryptocurrency, but they are around 3 Dollar per Currency. The program already aired 2020, but now it's finally available for more countries. If you already tried to do it and got the message "Your Country isn't allowed to participate", you should try again. If you do all tutorials, you can easily earn over 20 Dollar in Coins.

Don't forget the Cointiply Rain Pool
In our review of Cointiply, we completely forgot to tell you about the Rain Pool. If you use Cointiply a lot, you can participate in the rain pool. Just click in the upper left corner on the button below "Current Rain Pool". If you earn some Coins at Cointiply after clicking on it, you increase your share of the rain pool.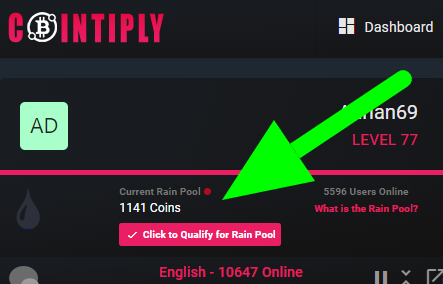 Usually it's full after a few hours and then you get some free Coins. It will not participate automatically, you have to click on it every day before you start doing stuff at Cointiply. Of course, we just updated our review of Cointiply.
Fake App Alarm at Coinpayu and some News about Dogecoin
2 official news from Coinpayu:
2021-02-25 - Dogecoin is back, You can use dogecoin deposit or withdraw now. Dogecoin wallet is fixed.
2021-02-23 - This is not our App, just use our logo! If you use that, your account information maybe in risk. Please help us report to Google to stop it.
We already paid some Satoshi to our readers
As promised, if you find any errors in our site, you get rewarded with 500 Satoshi. A few users already hinted at some mistakes and we updated the reviews and sent them their payment. Thank you guys for working with us to improve Best-Faucets, you are awesome! If you also want to earn some Satoshi, you can find more about it here. (https://best-faucets.com/get-bitcoins-from-us)
We are looking forward to the next news and hopefully, it will be a great year for all of us. Meanwhile, we wish you high earnings and a lot of fun with your favorite Faucets.
<< Interview with the operators of ESFaucets
Attack on FaucetPay >>