Bitclix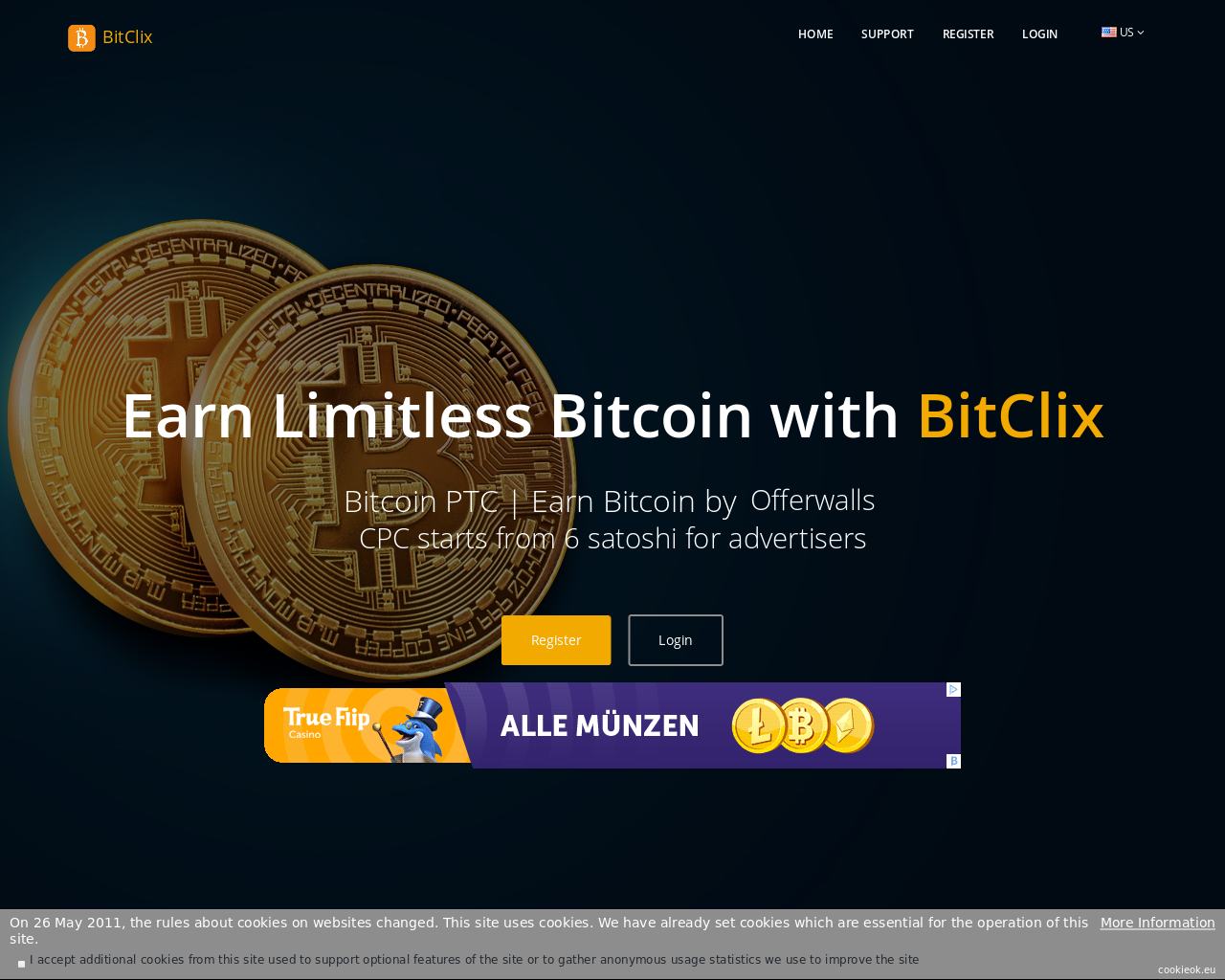 Rating:
2,00
Operator:
Unbekannt
Country:

Turkey
Languages:



Start:
2018
Total Payouts:
2
Ref-Commision:
20 %
Minimum Age:
Years
Micro Wallet:
Faucetpay
Claim Time (in min):
24 hours
Earnings:
Low
Captcha:
Yes
Payout:
automatically
Payout-Limit:
0,00001
Currency:

Bitcoin
Pro- and Contra for Bitclix
PTC Ads doesn't have to stay in focus
Low minimum withdrawal
No fee for withdrawing
Too many ads on the site
The payment is low
What's Bitclix?
Bitclix is a PTC site, you get paid for watching ads. The site looks quite nice, the design is modern and intuitive. The only negative point designwise are the ads. The site shows too many off them and they are quite annoying. Direct links to another site, if you click somewhere, some very annoying boxes with ads, that block your view and some other annoying stuff. That makes Bitclix a bit difficult to use, because you have to handle these annoying ads all the time.
We couldn't find any information about the owner of Bitclix. It is online since 2018 and as far as we know, Bitclix is located in Turkey.
How can I earn Bitcoin at Bitclix?
Bitclix offers a few PTC ads every day, but they aren't great. They are tedious to do, because you have to click on the ad. Then you get redirected to another site, there you have to click on "Watch ad". Now you have to wait for some time, usually around 10 seconds. The good thing is that you don't have to keep the tab with the ad in focus, that means you can do other stuff meanwhile. After the time is up, you have to solve a captcha and then you have to click on "close".
The whole process involves a lot of completely unnecessary steps and it just takes way too long. We would not complain if the payment would be great, but most ads only pay you 4 Satoshis and that's just way too less for the amount of work you need to do. You also earn 0,25 Ad Credits for every ad. You can use them to create your own PTC ads and promote a site of your choice. For every 1 Ad Credit, you can buy 1 View. That's really fair and a good way to get users to create more ads for Bitclix. Sadly, you can only use them for extra views if you buy one of their advertisment packs. That means, if you just want to promote your blog, you should probably use a traffic exchange.
Bitclix also offers some Shortlinks, but again, the payment is too low. They pay you 5 Satoshis for every Shortlink you solve, but that's still way less than a lot of other sites. For example, graBTC also offers Shortlink and they pay you 10 Satoshi. That's double the pay for exactly the same work.
If you like Offerwalls, you may try the Offerwalls on Bitclix. There are some unusual ones like AsiaMag or Nightfalls News. The pay is also not great, but at least you won't find these Offerwalls at other sites easily. If you do some offers and don't get your money, keep in mind that Bitclix can't help you. You have to directly contact the support from the Offerwall, if you face any troubles.
A cool method to earn Bitcoin at Bitclix are their Tasks. They offer unique tasks like "Visit a forum and post a payment proof from Bitclix" or "Use this referral link and register there". The payment for the tasks is still too low, but we like the idea of these tasks. Sadly, there are only a few available, we hope that the admin of Bitclix offers some more of them for their users in the future.
Is there a referral commission at Bitclix?
Bitclix offers you 20 % commission of the earnings from your referrals and 5 % of everything your referral spends on advertisments at Bitclix. Of course, he doesn't earn less or pays more, you just get it as a bonus. And yet again, the commission is on the lower side. It's ok, but not great.
Our conclusion for Bitclix
Bitclix is a nice little PTC site, that doesn't offer much and the payment is too low. Frankly, there is no real reason to use Bitclix, there are better alternatives like adBTC or neobux. Both pay better, are easier to use and they also offer way more ads than Bitclix. The only real selling point of Bitclix are their unique tasks, but they are just too few. The Ad Credits are nearly useless, because you can't use them without real money. And if you want to earn Satoshis and Ad Credits to create your own PTC ads without investing, you should probably try a traffic exchange. You will get more visitors for less work there.
If the admins decide to raise the earnings of their users and create more tasks, Bitclix would be a good recommendation for everyone. Right now, it's just a decent site, that should only be used if you have too much time and already watched the ads from better sites and still want to earn some Bitcoins.
Payment Proof Bitclix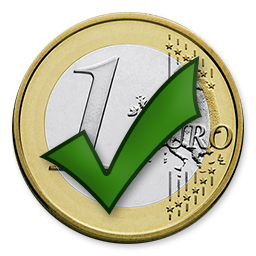 If you like Bitclix, you may also like: