2 new Faucets added and the first mistake
2020-10-10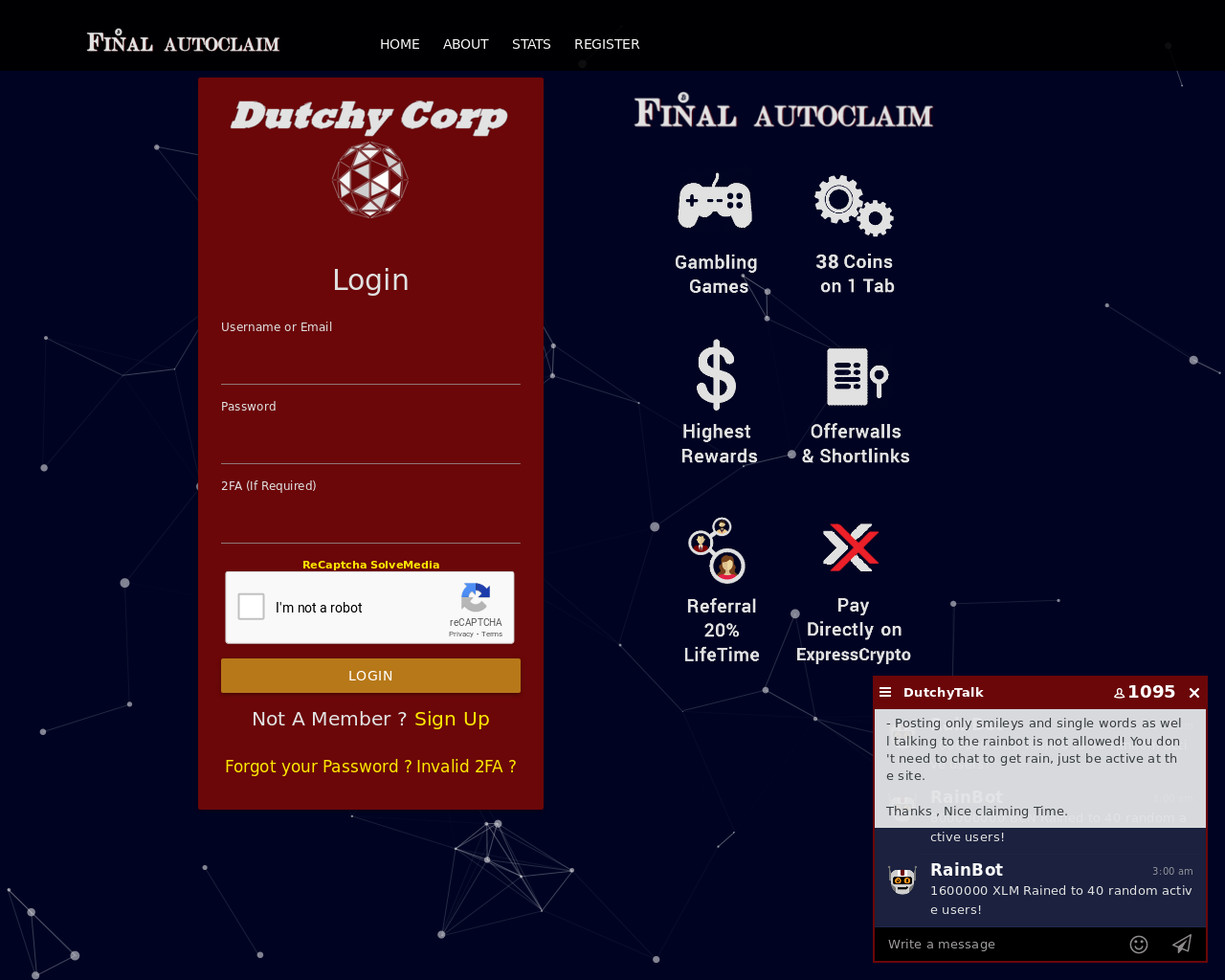 Although Best-Faucets.com is pretty new, we started with a lot of Faucets already listed. But we aren't lazy and we found 2 new cool sites to earn Bitcoin with and tested them for you.
1. Koiniom.
It is a PTC site with a cool and unique design. We created a new article for it, you can find it here. You will find everything you need to know about Koiniom in the new article and we tell you, if it's worth your time
2. Autofaucet-Dutchycorp
The second new site we want to present you is Autofaucet-Dutchycorp. The site with the really long name is an autofaucet from France, that's really fun and also, the earnings are good. You should check it out here.
As you maybe already know, we offer you 500 Satoshis...
If you find a mistake at Best Faucets. We already got the first user, who pointed us to a mistake at Cointiply.
We wrote that the claim time is 12 hours and for us, it's true. But we didn't realize, that the claim time depends on the country you live in, some countries can claim once every hour. We will correct our mistake soon and the 500 Satoshi are already on it's way. Thank you for telling us about it!
What else is going on in the world of Bitcoin?
Sadly, it seems like the worth of Bitcoin is still pretty intertwined with the traditional market. In the last few days, a lot of stocks went downhill and Bitcoin did the same. That means, Bitcoin is still not the safe haven like a lot of people hope.
We are still pretty sure, that in the long run, Bitcoin will get acknowledged as a real currency and then, the worth will rise to new heights. That's why it's a really good idea to start claiming right now. It's never too early to invest in your future. The sooner you start, the more Coins you will have, when the price goes up again.

John McAfee got arrested
John McAfee is known for it's anti virus software and he is also really interested in Cryptocurrencies. He is one of the early supporters of Bitcoin and he believed, that Bitcoin would be worth 100.000 US-Dollars by now. Needless to say, he wasn't right, he was way too optimistic. But the reason he got arrested is tax evasion. We doubt, that this will affect the worth of Bitcoin at all, but you never know.
Bitcoin may rise to 100.000 in a few years
As we mentioned before, John McAfee thought that Bitcoin would already be this much worth right now, but Mike McGlone, an analyst for Cryptocurrencies, told Bloomberg, that he thinks, Bitcoin may rise to 100.000 Dollar in a few years. He backed his claim with some charts and he is also optimistic, that Bitcoin will still rise this year. He thinks it's possible that Bitcoin will rise to 14.000 Dollar till the end of the year.
Our plans for the future
Best-Faucets also has some new plans for the future. We intend to create a blacklist of all the bad Faucets out there to warn you from using them. We will check SCAMS and tell you about them. You don't have to invest your time or money to find out, if you get paid, we do this for you. We keep you informed, as soon as our new section goes online, we hope that you look forward to it.
<< Pi-Network - The First Digital Currency You Can Mine On Your Phone
Paypal accepts now Bitcoin, more chance or risk for crypto currencies? >>