Adbch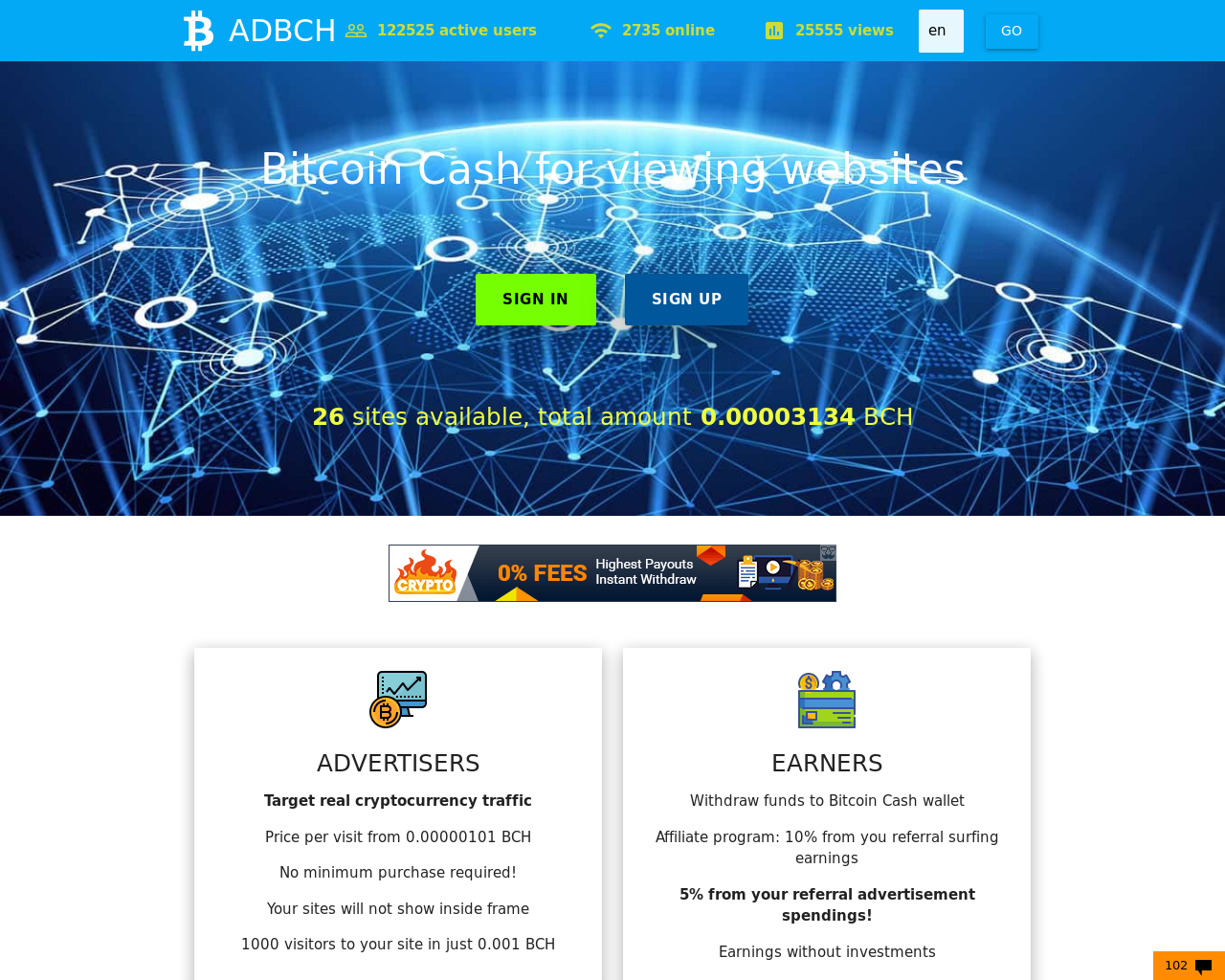 Rating:
3,00
Operator:
Unknown
Country:

Russia
Language:

Start:
2018
Total Payouts:
1
Ref-Commision:
10%
Minimum Age:
Years
Micro Wallet:
Faucetpay
Earnings:
Low
Captcha:
Yes
Payout:
automatically
Payout-Limit:
0,0002
Currency:

Bitcoin Cash
Register now at Adbch
Pro- and Contra for Adbch
No fee for withdrawing
low minimum amount to withdraw
Is easy to use
PTC ads don't need to stay in focus
Low payment
Owner stays anonymous
What's Satoshi Monster?
Satoshi Monster is a Faucet and you can earn Bitcoin there. The design is really cool and intuitive, thumbs up for that. Satoshi Monster has a twin site called Satoshi Hero, you can use the same account for both sites. If you use both sites, you reach the minimum amount to withdraw way easier.
You will need to earn at least 30000 Satoshis to withdraw and because the payment is bad, you will take a long time for this.
The site is modern and offers SSL to protect your login credentials. As usual, the owner stays completely anonymous. We really dislike the anonymity of Faucets, but we can't change it. We hope, that this will change in the future, it would really bump the legitimacy of Faucets.
How can I earn Bitcoin at Satoshi Monster?
The most Bitcoin you will earn at Satoshi Monster are from their Faucet. You can claim for a few times right one after another and then you have to wait for a certain time. The length of your waiting time seems to be random between 10 and 20 minutes, but we can't say for sure. The payment of their Faucet is really bad, you will earn a random amount of Satoshis, mostly between 1 and 5 Satoshis for a claim. That's just way too low, a lot of Faucets offer way more.
Satoshi Monster also offers a whole section called "Bitcoin Games" but they are all casino games and they are all slot machines. You have to bet your own Bitcoin to win, but we don't recommend this at all. First, the house always wins and most likely you will lose more than you will win. Second, you can't say for sure that the games are really fair. If the owner of Satoshi Monster rigged their games, you will lose for sure. It's just not worth the risk.
You can also earn some Bitcoins at the offerwalls, Satoshi Monster only offers a few though. If you decide to do some offers and face any problems, don't contact Satoshi Monster, they can't help you. You have to send a message to the support of the offerwall in such a case.
There is another section called "More Free Bitcoins", but this section is a complete scam. The only things you can find here are some links to Casinos and some referral links to other Faucets. That's just ridiculous. If they want to get some referrals, they should put up some tasks and pay their users, if they use their referral link. Like this it's just a cheap way to trick you into becoming their referral. Don't do this, just completely ignore this section, it just sucks.

How high is the referral commission?
Satoshi Monster excels here. They pay you 50 % of everything your referral earns, you get this as a bonus, your referral won't earn less. That sounds really much, but the payment of their Faucet is really bad, and 50 % of nearly nothing is also nearly nothing.
Our conclusion for Satoshi Monster
Satoshi Monster looks really cool and modern. The design is great, sadly, the earnings aren't. The payment is just way too low and Satoshi Monster doesn't offer much beside the Faucet and the offerwalls. The minimum withdrawal is also way too high and it will take a long time to get your first payment from Satoshi Monster, even if you use both, Satoshi Monster and Satoshi Hero.
Currently, we can't really recommend Satoshi Monster, because there are a lot Faucets out there that are way better. You should only use Satoshi Monster if you already claimed from all better Faucets and still want to earn some more. But as long as the admin doesn't increase the payment, it will just be an average Faucet.
Payment Proof Satoshi Monster & Satoshi Hero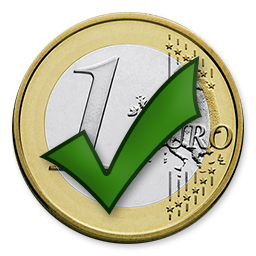 If you like Satoshi Monster, you also may like: