Bonus Bitcoin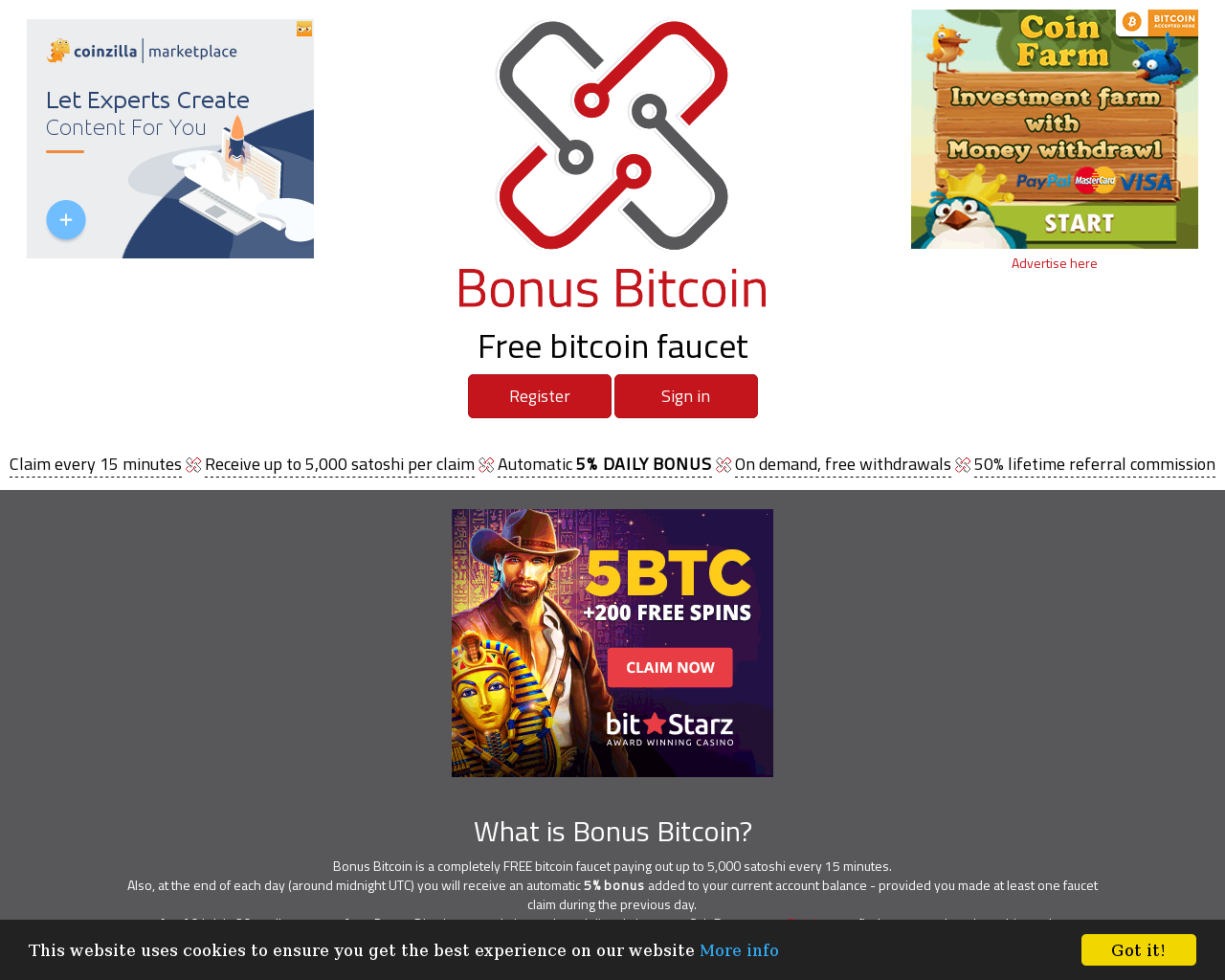 Rating:
4,00
Operator:
Unbekannt
Country:

Australia
Language:

Start:
2015
Total Payouts:
17
Ref-Commision:
50 %
Minimum Age:
Years
Micro Wallet:
Claim Time (in min):
15 min
Earnings:
Good
Captcha:
Yes
Payout:
manually
Currency:

Bitcoin
Pro- and Contra for Bonus Bitcoin
Well paying
Instant withdrawal to your Coinpot wallet
5 % interest
No information about the owner
What's Bonus Bitcoin?
UPDATE: Bad news for all faucet users - Coinpot shuts down!
Bonus Bitcoin is one of the 7 Faucets, which pay directly to Coinpot. But it is different than the other Coinpot Faucets, because it offers a unique design and more functions beside the Faucet. The design of Bonus Bitcoin is very minimalistic, but it's easy to navigate. Sadly, the site doesn't offer any information about the owner of BonusBitcoin. Although that's common for a Faucet, it's still not good. If anything dubious happens at BonusBitcoin and they scam you, you can't do anything. But they are online since 2015 and there has never be an issue, so don't worry about that too much.
How can I earn Bitcoin at Bonus Bitcoin?
Bonus Bitcoin offers a Faucet and you can claim once every 15 minutes. After you claim, you get a random amount of Satoshis, but you can always see the current average you will get. Maybe you get more, maybe you get less, depending on your luck. Additionally, you get 5 % interest per day. Of course, that sounds like a lot and indeed, it is a lot, but you only get the 5 % for the amount of Satoshis you claimed in the last 72 hours. It also works for commissions from referrals. If you claim often and have some very active referrals, you will get a big amount of Satoshis from interest.

There is also a dice game, where you can gamble, but as usual, the house wins. You should just gamble, if you feel lucky. BonusBitcoin also offers some offerwalls, but they are just the usual ones. And also as usual, if you encounter any problems with an offerwall, you have to contact the support of the offerwall. Most of the time, they say it's a tracking issue and you are out of luck.
What's the commission for referrals?
You get 50 % commission from every referral. That's really high and it makes referring people to Bonus Bitcoin well worth your time. Keep in mind, that the commission also counts to your interest, that makes it even better. You also get 1 Token for every claim from a referral and 3 Tokens for every claim from yourself. BonusBitcoin doesn't show it, you can only see it directly at Coinpot. The Tokens aren't worth much, but you get them for free and you can trade them at Coinpot to a cryptocurrency of your choice. You don't get a commission if your referral completes offers from the offerwall.

Our conclusion for BonusBitcoin
BonusBitcoin is, like the other Coinpot Faucets, one of the best Faucets available. The payment is good, the referral commission is really high and the interest is also a nice addition to your earnings. You also get free Tokens for every claim, that makes your earnings even higher. BonusBitcoin is one of the best and you should try to claim as often as you can. Just try it for 3 days and you will see, that you will get a lot of free Satoshis from the interest. If you also manage to refer some friends to BonusBitcoin, your earnings will climb even higher.
BonusBitcoin is one of the best Faucets you will find out there and the only downside is the lack of information about the owner. But that's quite common in the world of Faucets. But still, BonusBitcoin is good and everybody should claim some free Bitcoin at BonusBitcoin every now and then.
Payment Proof Bonus-Bitcoin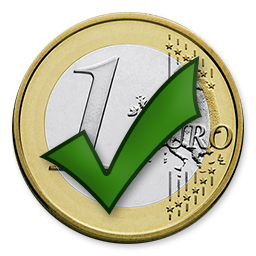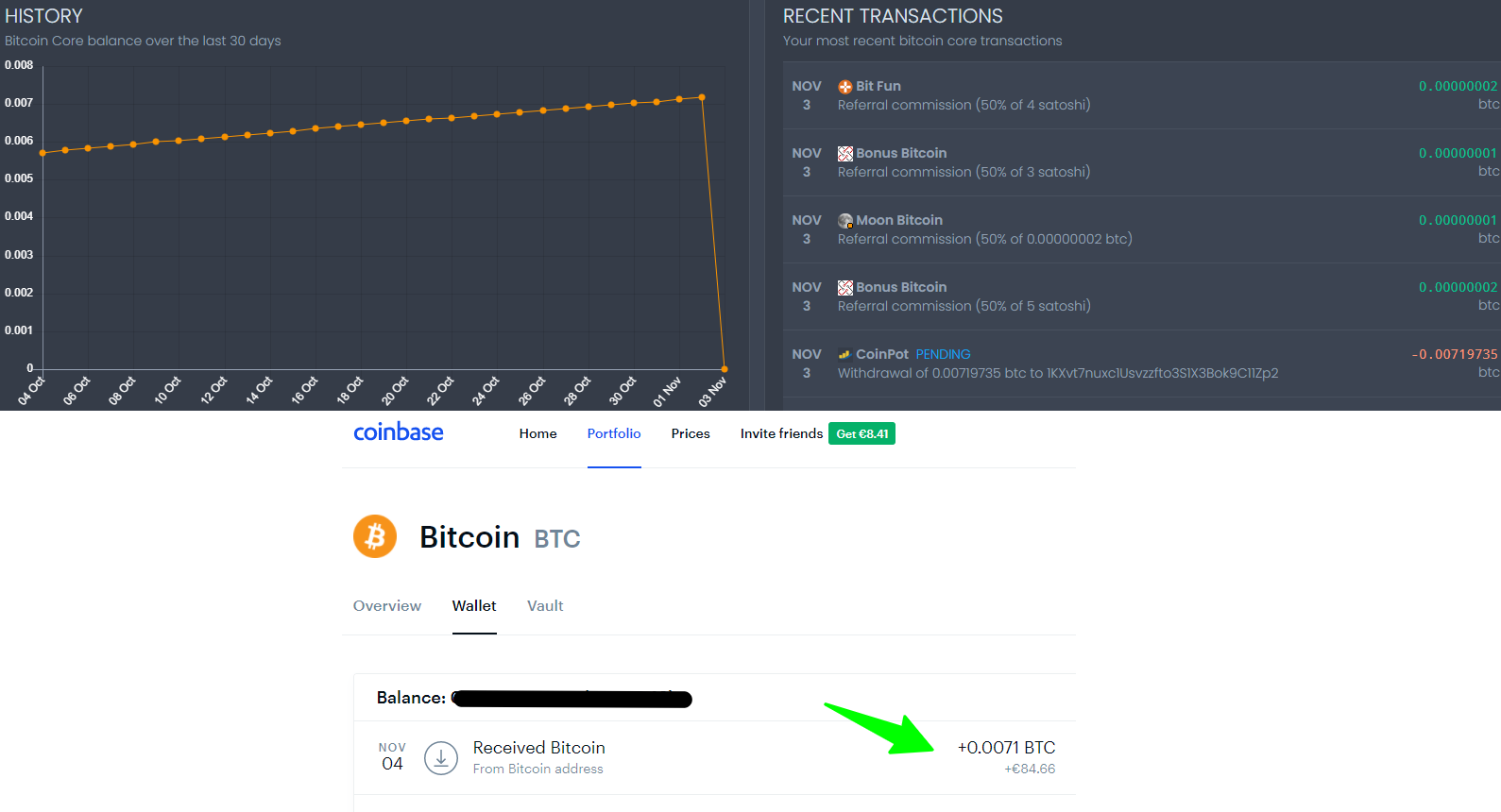 If you like Bonus-Bitcoin, you may also like: