Adcrypto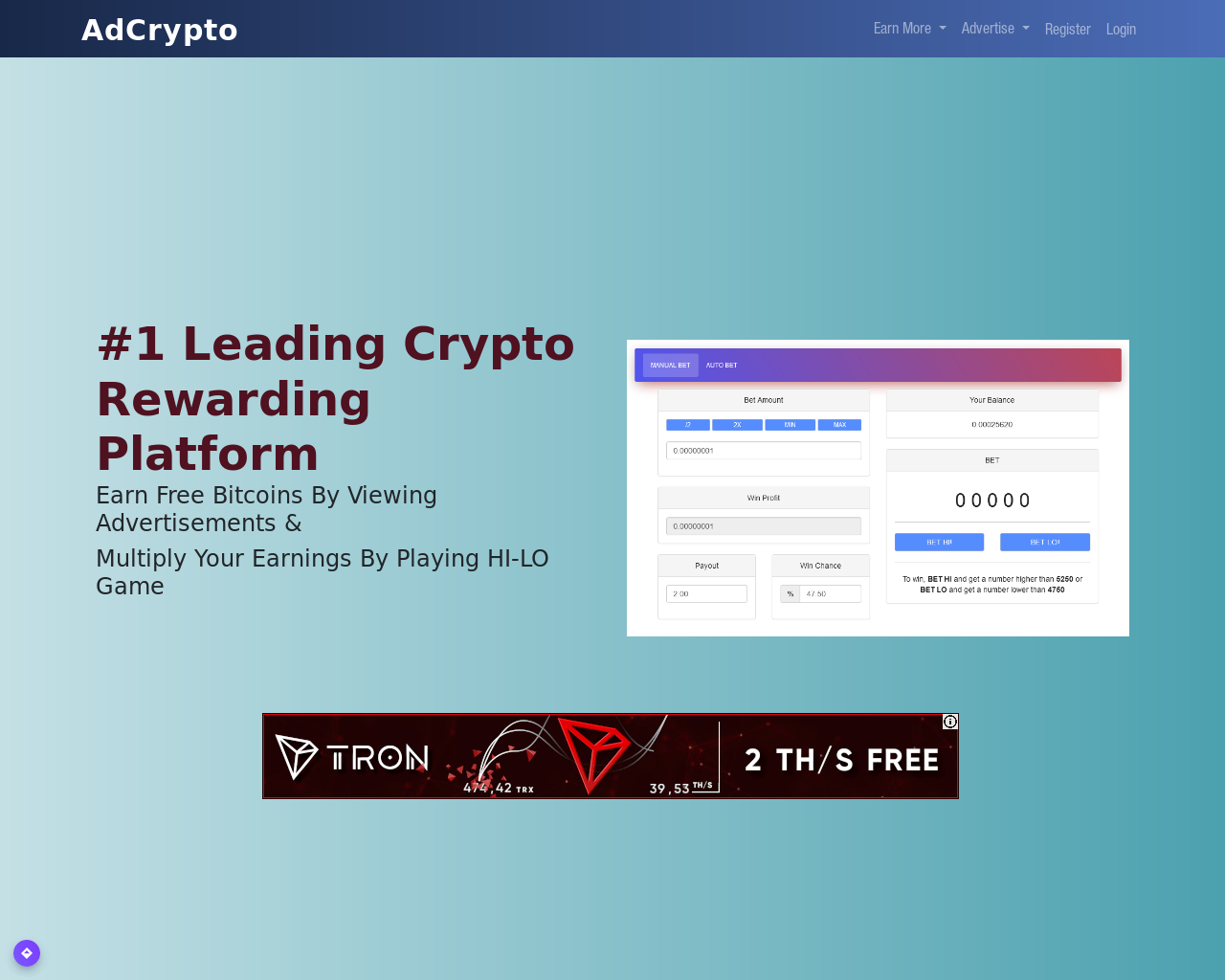 Rating:
0,50
Operator:
Unknown
Country:

Iceland
Language:

Start:
2021
Total Payouts:
1
Ref-Commision:
1 Level (20-50%)
Minimum Age:
Years
Micro Wallet:
Faucetpay
Claim Time (in min):
15 min.
Earnings:
Low
Captcha:
Yes
Payout:
automatically
Payout-Limit:
0,00000100
Currency:

Bitcoin
Pro- and Contra for Adcrypto
PTC Ads don't need to stay in focus
Low minimum amount to withdraw
Owner stays anonymous
Way too many ads
Payment is abysmal
Does not pay currently
What is Adcrypto? Adcrypto Review - Scam or Legit?
UPDATE: Unfortunately, we found out at the beginning of May 2022 that the faucet on Adcrypto was removed without notice. In addition, there are no other revenue opportunities any more. The operator simply closed its service overnight. We do not like this kind of behaviour and have therefore decided to blacklist Adcrypto.
Adcrypto is a Faucet, where you can also advertise your own sites. It offers a few things to earn Bitcoin with besides the Faucet. It's online since 2021 and it's registered in Iceland.
The site itself looks pretty average. It works well, but there are too many popups to make it fun to use. Every few clicks, you get an annoying popup. That sucks and it lessens the fun a lot. Adcrypto feels like work and for work, it pays too less.
There are no information about the owner, although that's a normal thing for Faucets. It's still not a good sign for a business to keep the owner anonymous. The good thing is, that the minimum amount to withdraw is only 100 Satoshis, like that, even if Adcrypto wants to scam you, they can't steal much, if you withdraw as soon as you are able to.

How can you earn Bitcoin at Adcrypto?
Adcrypto offers a Faucet, you can claim every 15 minutes. The payment is pretty low, especially because you get popups all the time. That makes it tedious to claim and the payment should be higher.
There are also a few PTC Ads, but the payment is also really low. The positive thing is, that they are easy to do, because the Ad don't need to stay in focus. You can do other stuff meanwhile, but they are still not really worth your time. You also get a popup every time you want to watch a PTC Ad. That's so unbelievable annoying.
Adcrypto also offers some Shortlinks, but the payment for them is abysmal. Don't waste your time doing them, better use some other Faucets for Shortlinks. You can also find a Hi-Lo Game. You can bet, if the number if higher than 5250 or lower than 4750. You have a winning chance of 47,50 % to double your bet. That's ok, but you should still play Roulette at a Casino, if you want to gamble. Higher chances for you to win.
The last thing to do at Adcrypto is the Timer Faucet. There you have to wait 900 seconds to get 1 Satoshi. You don't have to do anything, but the window needs to stay in focus. That's just absurd, the cost of power for your computer is higher than the amount you can earn while waiting 15 minutes. The idea is good, but like this, you even lose money, if you activate the Timer Faucet.
We also got paid and our Satoshi were instantly sent to FaucetPay. The payment is still really low, but at least you get paid. Still, Adcrypto is not really worth your time.
How high is the referral commission?
Adcrypto offers you an excellent commission. You get 50 % of every claim from the Faucet and for every Shortlink and 20 % for every PTC Ad. The overall earnings are still pretty low, even if you refer people to Adcrypto, you won't earn much. If the owner upgrades the earnings, it would be a great idea to refer your friends to Adcrypto, but right now, it's not worth the effort.
Our conclusion for Adcrypto
Currently, Adcrypto is not really worth your time. It's no fun to use it, because there are too many ads and especially the popups are really annoying. The payment is also abysmal and there are only a few PTC Ads. The only good thing is the low minimum amount to withdraw, but because the payment is small, it still takes at least 2 weeks until you can withdraw your money. We can't recommend Adcrypto right now. The admin has to pay more to the users and remove some of the annoying ads. We understand, that Adcrypto needs to earn money too, but there are so many better Faucets out there. Sadly, there is no reason at all to use Adcrypto.

Payment Proof Adcrypto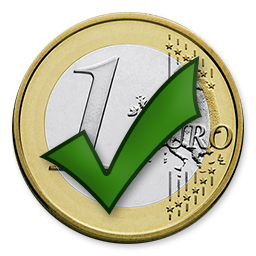 If you like Adcrypto, you may also like: