Actual top crypto news stories - May 2021
2021-05-10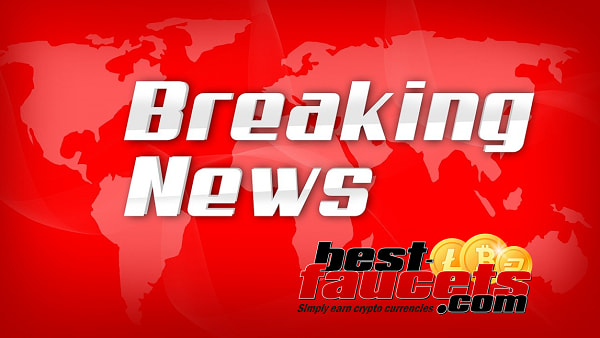 Another exciting week in the crypto space is drawing to a close. A compact overview of the most important events around Bitcoin and Co.
Rumors about Stablecoin connection at PayPal
After PayPal had already successfully enabled the payment function with cryptocurrencies for U.S. customers, rumors are now being heard that the payment service provider could soon upgrade with a Stablecoin connection. As the US medium TheBlock has learned from anonymous sources, the payment giant is planning to close this gap. According to the report, the company is in talks with several developers of stablecoin protocols, including Ava Labs, which is behind the Avalanche Blockchain, an interoperable crypto network for decentralized applications.
No other developers have yet been announced. Also unclear is whether PayPal will integrate an existing stablecoin or work out its own solution. Speaking to TheBlock, a spokesperson would not comment on the rumors, but said PayPal "continues to explore the potential of digital currencies and digital financial services infrastructure."
eBay considers integrating cryptocurrencies as a payment method
And eBay no longer seems to want to shut itself off from the crypto space either. After the e-commerce giant recently introduced Apple and Google Pay as payment methods on its platform, cryptocurrencies could now follow suit. In an interview with CNBC, CEO Jamie Iannone revealed that the retail platform is currently looking into integration. He said that the platform is looking to expand the types of payments it accepts. Other options such as cryptocurrencies could also be considered, he told the US television station. It is unclear whether crypto assets will now be approved as a means of payment. When asked by a german crypto magazine, eBay Germany's press office was cautious. Currently, there were no "immediate plans to integrate cryptocurrencies."

New York brings ban on crypto-mining on the way
Crypto-mining could soon be a thing of the past in New York State for now. A bill "establishing a moratorium on the operation of crypto-mining centers" is before the Senate. The bill provides for a three-year ban on mining operations that fail to meet environmental requirements. The basis for the legislative plan is the Climate Leadership and Community Protection Act. This mandates an 85 percent reduction in greenhouse gas emissions by 2050 in the state.
As a result, the energy requirements of mining operations, which are often "located in abandoned or converted fossil fuel power plants," would be at odds with stated climate goals. The bill therefore calls for a three-year moratorium on mining facilities. Operators would only be allowed to keep their plants online if they pass a "general environmental impact assessment." If the requirements are not met, the plants would not be allowed to continue operating for the said three years. The Senate must still approve the bill after a public hearing.
Digital dollar project launches crypto pilot program for CBDC
Efforts to create a dedicated central bank digital currency (CBDC) are picking up steam in the United States. For example, the newly formed Digital Dollar Project is looking at a total of five projects over the next twelve months to generate data that will inform U.S. policymakers on how to develop a domestic digital currency. Three pilot programs are already scheduled to launch in the next two months as part of this effort. These are expected to provide insightful data on the functional, sociological and economic benefits of a CBDC in the US. The entire project is based on a private initiative without the involvement of the Federal Reserve.

UBS: Another major bank considers entry into crypto investments
Apparently, UBS, a major bank, is now also looking at various options to develop investments in digital assets. Anonymous sources report this, according to a new report from Bloomberg. According to the report, investment opportunities in crypto assets are to be limited to "a very small portion of clients' total assets." Concerns about the volatility of cryptocurrencies are apparently too great.
UBS CEO Hamers is considered an expert on digitalization
Sources familiar with UBS' plans claim that investing in digital assets through third-party investment products could be one of the options the Swiss bank wants to offer its clients. The head of UBS since 2020 is Ralph Hamers. He certainly has a reputation for being a strong advocate of digitization and automation. According to Bloomberg, he wants to use artificial intelligence to target more products to sell to the world's wealthy. Accordingly, the bank is said to be spending more on technology projects.
That being said, the news comes at a time when more and more major banks like Morgan Stanley & Co. are also offering crypto products. It is possible that UBS is now afraid of falling behind in this development.
<< 10 Payments received from crypto faucets
Why you shouldn't panic when crypto prices are falling >>