Despite criticism: BlackRock enters crypto market
2022-08-12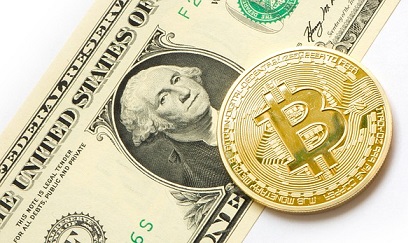 BlackRock plans to launch a bitcoin private fund. The world's largest asset manager announced this in a blog post on Thursday, without giving further details. However, the so-called Bitcoin Private Trust will only be available to institutional clients in the United States. With it, BlackRock wants to invest more in digital assets. This is despite the fact that the crypto industry is only just recovering from the effects of the economic crisis.
US regulators have repeatedly rejected plans to launch bitcoin spot ETFs that would be open to retail investors. They cited the need for investor protection as the reason.
BlackRock's move could put the asset manager in competition with Grayscale, the world's largest cryptocurrency investment vehicle. Previously, Larry Fink, BlackRock's chief executive, had publicly criticized Bitcoin.

Bitcoin worth less in dollar value
The crypto industry has been struggling with the fallout from the massive drop in the price of assets like Bitcoin. Since its all-time high last November, the cryptocurrency has lost two-thirds of its value. The total market capitalization of cryptocurrencies has fallen from around $3.2 trillion to less than $1 trillion in that period.
"Despite the significant decline in the digital asset market, some institutional clients remain keen to access these assets efficiently and cost-effectively using our technology and products," BlackRock said in a statement.
"The launch of BlackRock's Bitcoin fund demonstrates how much crypto has matured as an asset class," said Sui Chung, CEO of crypto index provider CF Benchmarks.
Earlier this week, BlackRock agreed to link its Aladdin investment technology platform with crypto exchange Coinbase. It is widely used in the fund management industry to connect asset managers, insurers and banks to the markets.
Other fund managers are also venturing into the crypto market. In recent months, Schroders took a stake in Forteus, a fund manager specializing in cryptocurrencies. Fidelity announced that investors can include cryptocurrencies in their portfolios for retirement savings.
BlackRock launches private trust to track the price of Bitcoin

Fink may have changed his mind about bitcoin
BlackRock's move into digital assets, however, is a significant evolution from Fink's previous comments. Back in 2017, the CEO said, "Bitcoin just illustrates how much demand there is for money laundering in the world," adding, "That's all it is."
BlackRock chose Bitcoin to drive sustainability. The company had previously called for global environmental, social and governance standards. Bitcoin is based on an energy-intensive blockchain system. The cryptocurrency has previously been criticized for its carbon footprint and overall impact on the environment. However, what many critics (want to) overlook is the fact that the majority of computing power is now achieved sustainably. Moreover, no one seems to ask how much electricity is spent on conventional monetary transactions day after day around the world. Or is no electricity needed here. In our eyes, therefore, the accusation that Bitcoin is energy-intensive, even environmentally harmful, is limp.
<< Does Coinbase rat out its users to US immigration authorities?
Engineer threw away hard drive with 7,500 Bitcoin >>