Coinbulb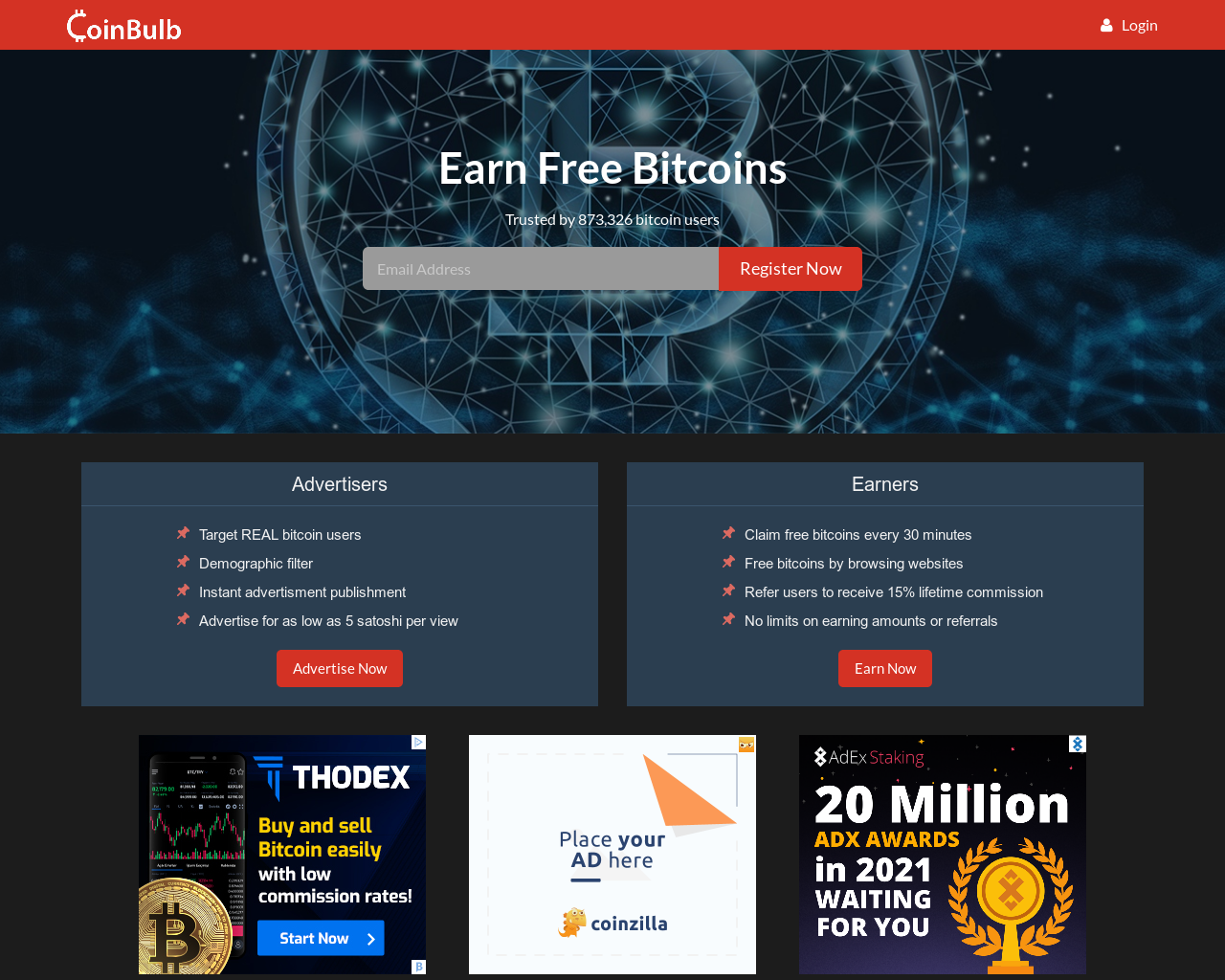 Rating:
0,50
Operator:
Unknown
Country:

USA
Language:

Start:
2016
Ref-Commision:
1 Level (15%)
Minimum Age:
Years
Claim Time (in min):
24 hours
Earnings:
Middle
Captcha:
Yes
Payout:
automatically
Payout-Limit:
0.0002 BTC
Currency:

Bitcoin
Pro- and Contra for Coinbulb
Surf Ads don't need to stay in focus
Ads are well paid
High minimum withdrawal
ToS are shady
What is Coinbulb? Coinbulb Review - Scam or Legit?
UPDATE: Since the last week of may the website is offline. We don't know why, if we get news we will let you know as soon as possible.
Coinbulb is a Faucet for Bitcoin. It's online since 2016 and it seems to be legit, but we can't say for sure right now. We haven't reached the really high minimum withdrawal of 20000 Satoshis. We checked different reviews of Coinbulb and the people have different opinions. We found many payment proofs, but we also found a lot of people who complained that they didn't get their money. Coinbulb also deactivates every account after 60 days and then you lose all referrals and your balance at Coinbulb. That's really harsh and unnecessary. As you can see, the experience with Coinbulb is different for everybody.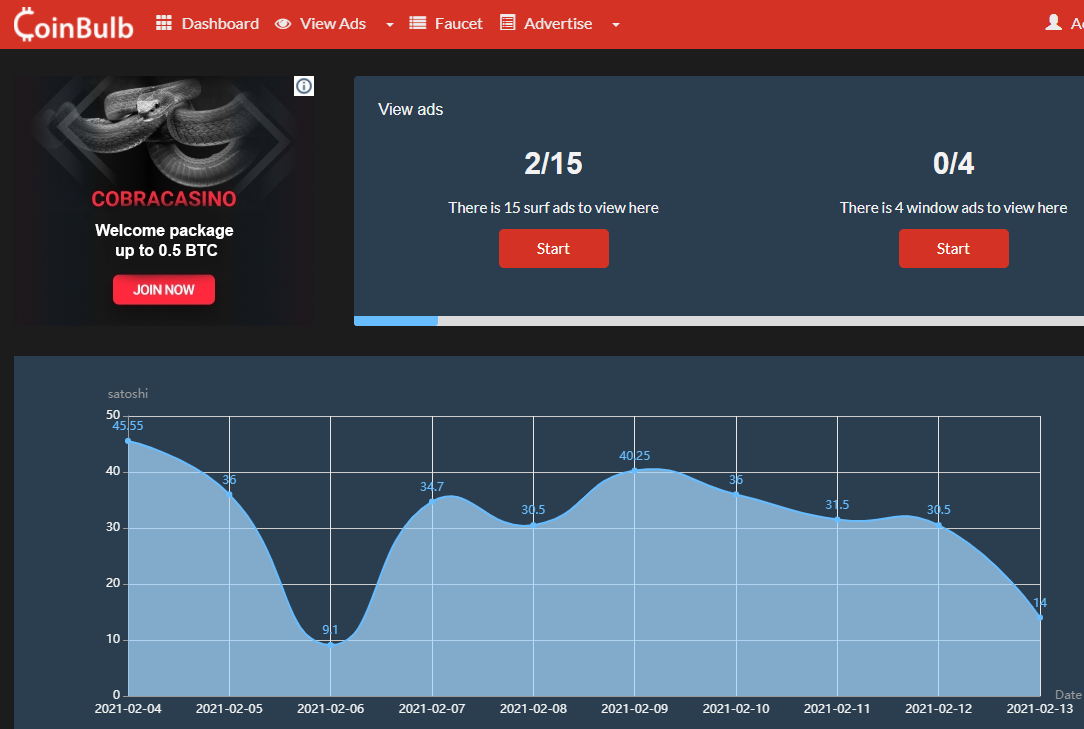 If you check their Terms of Service you will find the following sentence: "We have the right to suspend your account at any time for any valid reason including, but not limited to, the disrespect of our Terms of Service." They never state what these so called "valid reasons" are. That's a bad sign and doesn't help to give Coinbulb legitimacy.
But if you put the shady ToS to the side, Coinbulb is really well made. It looks great and it works flawlessly. The interface is really intuitive and you can find everything with 1 or 2 clicks. Coinbulb doesn't show too many ads, that makes the experience with Coinbulb really good.
How can you earn Bitcoin at Coinbulb?
Coinbulb offers a Faucet. You can claim every 15 minutes and you have to wait 8 seconds and solve a captcha. The amount you earn is random and Coinbulb claims that you can earn up to 200 $ in Bitcoin. Most of the time we only get 1 Satoshi per claim. That's really low and we don't know, if it is even possible to earn more than a few Satoshis with a claim.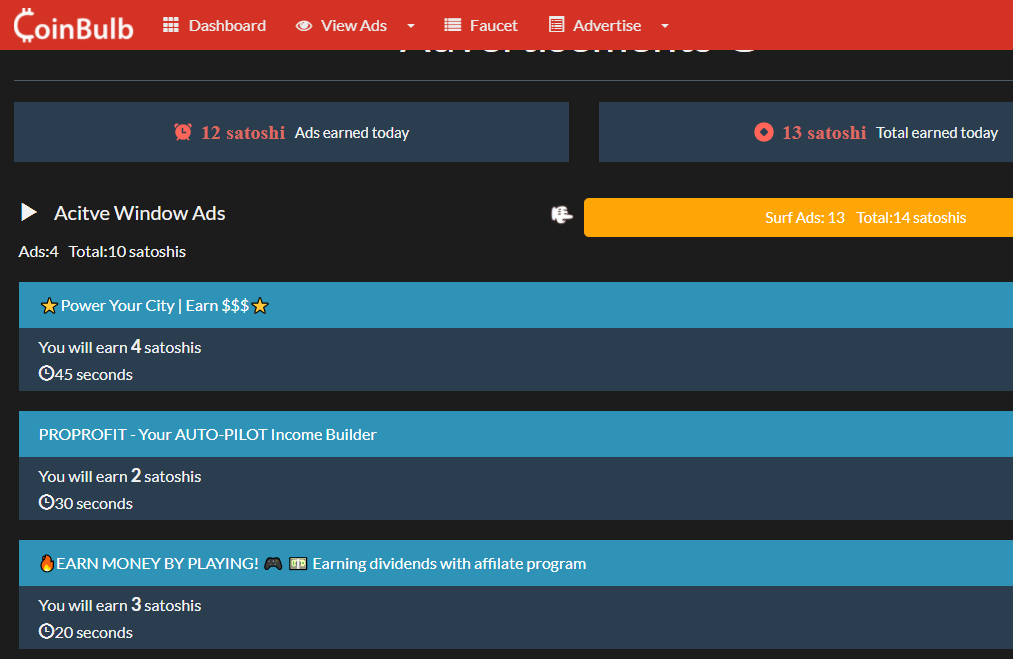 If you click on "View Ads" you can choose between 2 different ads. Window Ads and Surf Ads. If you watch the Surf Ads, you open a site, wait a bit and then you earn some Satoshis. The good thing is, that you don't have to keep the window in focus. Like this, you can do other stuff while earning Bitcoin. That's great.
If you decide to watch some Window Ads, you have to keep the window in focus. Besides that, they are exactly the same as the Surf Ads. Both types pay quite well and you can easily earn around 100 Satoshis a day with just the Ads.
Youtube Video: Tutorial (Sorry for the bad sound)
There are no other possibilities to earn Bitcoin at Coinbulb besides these two Ads and the Faucet. But that's not a bad thing, because it makes the site really easy to use. You visit the site once a day, claim from the Faucet, watch some ads and wait a day. Then you repeat it. Like this, you can easily earn a lot of Satoshis and you should be able to withdraw after a few months. That's still a long time, because the minimum amount to withdraw is way too high, but it is reachable.
How high is the referral commission?
Coinbulb offers 15 % commission, if you refer people to it. You get the commission for the Faucet and for the Ads and your referral doesn't earn less. You get it directly from Coinbulb as a bonus for referring your friends.
Our conclusion for Coinbulb
Coinbulb exists since 2016. That's a long time for a Faucet and we doubt that it's a scam. Most Faucets wouldn't stay online that long if they are a scam. But we are pretty sure, there is some nasty stuff going on, especially with these shady Terms of Service. If you decide to use Coinbulb, withdraw your money as soon as you are able to. You also shouldn't invest and advertise your own site at Coinbulb, you can't be sure that you get what you pay for. Besides that, Coinbulb looks great and is really easy to use. The payment for the ads are really good, the payment for the Faucet is not so good.
It would be great, if Coinbulb would be more clear to their users and explain exactly, how high the chance is to earn more from their Faucet. If Coinbulb decides to become more legit, it will be a great site. Until then, you should only use Coinbulb at your own risk. It could be, that you will lose your money. In our Coinbulb Review, we rate it pretty low right now. As soon as we got paid and have definite proof, we update our review and raise the rating.
Payment Proof Coinbulb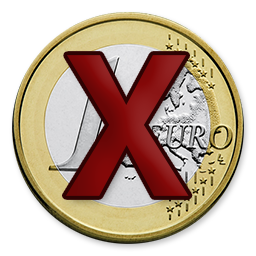 If you like Coinbulb, you may also like: