Does Coinbase rat out its users to US immigration authorities?
2022-07-06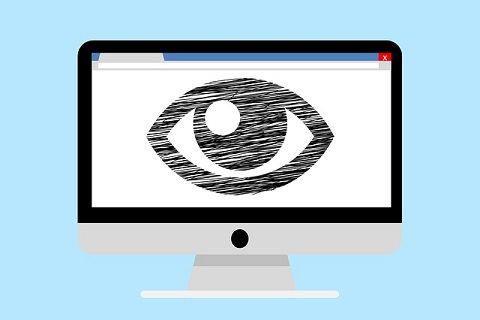 According to media reports, Coinbase is selling extensive monitoring software to the United States Immigration and Customs Enforcement, ICE. This emerges from an internal contract document that had to be published following a Freedom of Information Act request. It can be viewed on the platform of the NGO Tech Inquiry. Particularly explosive: the deal with the ICE also includes the sale of GPS data. And the authority could apparently do what it wanted with it from a purely legal point of view.
The monitoring software is called Coinbase Tracer. Coinbase markets it for use in criminal investigations and compliance. Tracer allows companies and authorities to "investigate illegal activities, including money laundering and terrorist financing" and "link crypto addresses to real entities". According to the document, Coinbase sold a licence to ICE for US$1.36 million in August 2021. It also includes the highly controversial Homeland Security division.

Historical geotracking data
Authorities can monitor dozens of cryptocurrencies with Coinbase Tracer, including Bitcon, Ethereum and Tether. They get more accurate insights into transfers and better analyse money flows, the use of mixers for example. These are often used for money laundering.
The contract also includes "historical geotracking data". What exactly this data consists of or where it comes from is not explained in the contract. Also troubling: ICE did not have to agree to an end-user licence agreement, according to a published email. This usually limits what a customer can do with a software.
Coinbase Is Reportedly Selling Geolocation Data to US Government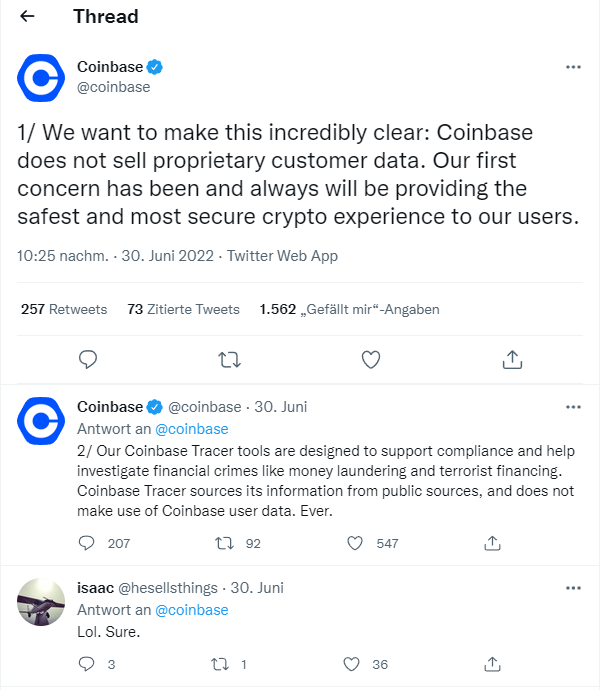 Coinbase responded to the accusations yesterday via Twitter. It says it "does not sell user data". Coinbase Tracker was created to "support regulatory compliance" and "assist in the investigation of financial crimes such as money laundering and terrorist financing".
<< Bitcoin Faucet News May 2022
Despite criticism: BlackRock enters crypto market >>